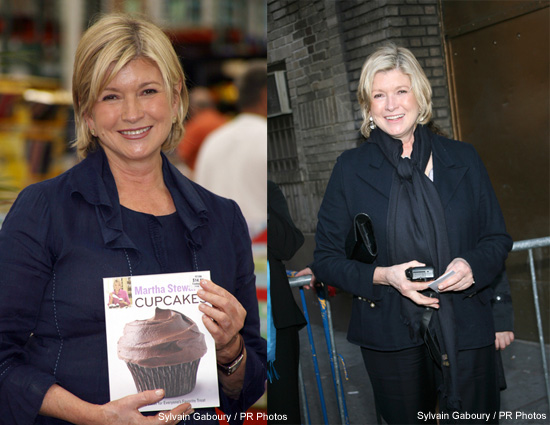 Martha Stewart is one of the most successful business women to ever walk the face of the earth. She began by teaching others how to cook and has since turned out her own line of cookware, collaborated on many fashion designs for the home, and started Living Omnimedia. Additionally she has a syndicated talk show and continues to come up with many different ways to bring in the bucks. Because she is so successful and talented she is revered by women everywhere. Not only do these women want to learn to cook and decorate like her, but many of them want to dress like her as well.
Martha Stewart has a very simple and down to earth style which makes it very easy to copy. Here are some ways for you too to dress like Martha Stewart:
•    Tops: Stewart tends to stick with tops that are long sleeved. When choosing your tops you can go with sweaters, button downs, or anything else that is long sleeved, elegant looking, and comfortable to wear. Go with whatever color you feel suits you the best as Stewart really has no favorites and has worn every color under the rainbow and then some. If you do decide to go with a short sleeved shirt, make sure you wear a button up sweater or a nice jacket to accentuate the shirt.
•    Pants: Stewart likes to wear dress pants and the color of the pants is all going to depend on the shirt she is wearing. Make sure you choose colors that compliment one and other and don't go crazy with the mixing and matching.
•    Suits: Another sure fire Stewart look is a nice dress suit. Stewart will often wear suits that are darker in color but usually wears a lighter colored undershirt to go with it.
•    Shoes: Stewart can sometimes be spotted wearing heels, but more times than not you will catch her wearing flats. The shoes you choose will of course depend on the outfit you are wearing and the color of the shoes should obviously go with the outfit.
•    Accessories: Stewart tends to stay on the simple side here and is often seen wearing a simple strand of pearls around her neck. She is also a big fan of scarves so if you can't afford the pearls you can always take this route.
•    Hair and Make-up: Stewart's hair is very simple. When you style your hair to look like hers, simply cut it shoulder length and part it down one side and just sweep the hair to both sides. As for make-up, you should use extra make-up in the area of your cheekbones and the rest should come off very natural and very light. If you use lipstick be sure to use lipstick that is not too bright and that blends in with your natural skin tone.
Now practice your cooking and Martha Stewart's famous catch phrase, 'It's a good thing' and you will be all ready to go.