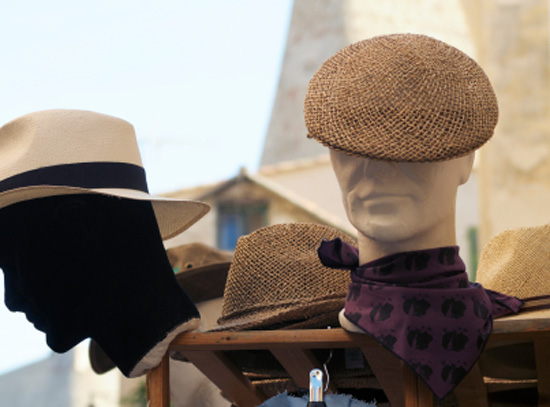 For every hat or cap that you own there is a time and a place to wear them. Sometimes you may only wear a certain ball cap a couple of times a year and other hats you may wear on a rather frequent basis. Perhaps you have a fancy fedora or cowboy hat you like to wear when you go out. Whatever the case may be what is equally as important about when and where you wear your hats and caps is what you do with them when you are not wearing them and instead are storing them.
Of course how you actually store a hat or cap will depend largely on the type of hat or cap you have and you can always just leave your hats lying around the house, but there are several ways to easily store your hats and caps that will keep the homestead looking ship-shape. Here are some of those ways:
•    Hat boxes: This of course is only going to apply to your fancier hats. Top hats, fedoras, cowboy hats, etc. There a number of hat boxes that can be obtained that are not too expensive and will be worth every penny you spend as they will keep your fancier hats from being harmed in any way. The nice thing about hat boxes is that if you have more than one you can easily stack them on the top self of your closet and they will then be out of the way and take up less space.
•    Hanging hat racks: If you have a lot of ball caps you can display them and keep them neat all at the same time. This is accomplished with a hat rack that you hang on the wall. This type of hat rack will usually be made of wood and will have several pegs that protrude out so that you can hang the caps from them. These types of hat racks are great because you can get one for each individual in the house and put them in their rooms. You would be surprised at how much clutter a dozen ball caps can create. Get them up off the floors and off the dressers with a hanging wall mounted hat rack.
•    Over the door hat rack: This is another great space saver. These types of hat racks usually have two hooks on the top that allow it to hang on any bedroom door. The hooks will lay flush with the top of the door which will allow the door to open and close as normal with no interference. These types of racks are usually made of plastic and are meant for more storage than they are display. But if you or someone in your house has a huge collection of ball caps then this is the ideal solution for you.
While your hats and caps may look good on your head when you are wearing them, they do not look good when scattered around your home. Fortunately there are plenty of ways to store your hats and caps that will keep your house looking tidy.