On March 16th JPMorgan Chase announced that they would pay $2 a share to acquire their rival Bear Stearns Co. Inc. to help them avoid a bankruptcy. The potential takeover has resulted in an increased interest in Bear Stearns products and memorabilia. Items were being sold including things like umbrellas, mugs, hard hats as well as t-shirts.
Jennifer Cseplo of Dublin, Ohio decided to get rid of her husbands Bear Sterns T-shirt on eBay. "I thought I would get $20 for it…" Cseplo said but the t-shirt sold for way more than $20. The extra-large blue men's t-shirt had a white Bear Stearns logo brough in over $1,600 visitors and sold for $151.76 (worth about 14-15 shares of Bear Stearns)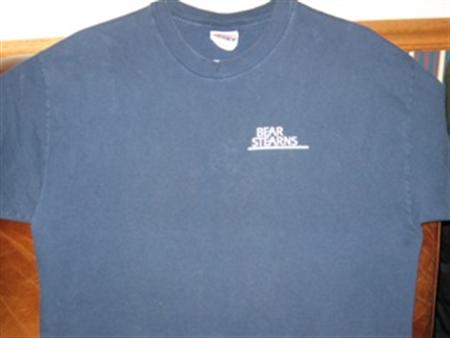 Visit Reuters for more information.