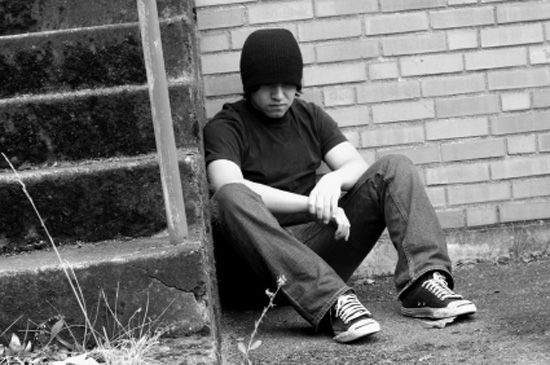 Stoner's are a laid back bunch and dressing like one should be approached in the same manner. While it is not mandatory that a stoner dresses in a laid back fashion it certainly is common. With that fact known, dressing like a stoner is one of the easiest looks to pull off. The fact is that most stoners either have no cares in the world or at least they act as if they have no cares.
Remember these rules are not hard and fast but for the most part, if you want to look the part of a stoner here is what you do:
•    Shirts: When it comes to shirts you need to consider a couple of layers. First you will want to go with an undershirt. This can vary in color and really any color will do. Many stoners choose to go with a classic white t-shirt and still others go for the gusto and wear a tie-die t-shirt. Whatever t-shirt you choose to go with never tuck it in and top it off with a long sleeved flannel shirt. To pull off the look, be sure that you do not button any of the buttons on the flannel but rather let it just hang open. Don't forget that you want to go for the look that says you really don't care what you look like because your life is care-free.
•    Pants: Stoners are typically wearing baggy pants. Shorts every once in a while, but for the most part, pants. You can pull off the stoner look with jeans or with cargos, but the looser the better. If your pants happen to have holes wore in the knees or anywhere else on them, well this just adds to the authenticity of the look.

•    Shoes: Obviously if you are attempting to dress like a stoner then you will be leaving the wing-tips at home. Here is where you will want to go with a really cozy and worn out looking pair of sneakers. The color really doesn't matter and you don't even have to tie the laces if you don't want to. If that sounds like too much then you can also just wear a pair of flip flops.

•    Hair: Once again you want to come off saying that you don't have a care in the world. That is hard to do if you have a prim and proper hair cut. To pull off the stoner look, simply wash your hair and sort of mess it up after towel drying and then let it air dry.

•    Accessories: Very, very low key here. Go with beaded necklaces and simple looking bracelets if you go with anything. Women can carry hemp purses and the look will be all but complete. Also for the women, if you do decide to put make-up on go very light with it and stay away from big bold colors.
Now just practice say 'whoa' and 'dude' with every other sentence you utter and your look as a stoner will be perfect.