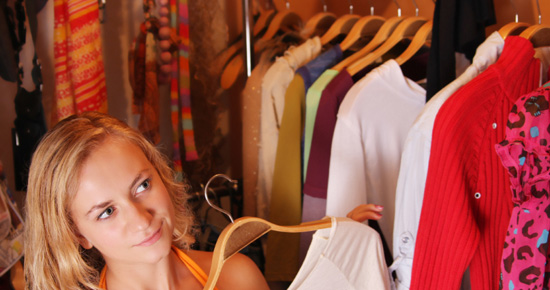 Achieving the perfect wardrobe takes time, patience, research and knowledge. It means something very different for every person. For some it would mean a perfectly matched and coordinated outfit for every type of occasion that might possibly arise. For others it could mean a great selection of jeans and T-shirts. Some people believe the perfect wardrobe is all about the accessories or the shoes. Others believe it is about the perfect pieces of clothing. No matter what you feel constitutes a perfect wardrobe, you can be on the road to achieving one, by following these steps.
1.    You need to know your own tastes, what looks good on you and what doesn't. If you are not armed with this type of knowledge you won't know where to start. So look around, do some research and ask yourself, exactly what a perfect wardrobe would look like for you.

2.    Inventory the clothes, accessories and shoes that you already have on hand. If there are any that you feel do not belong in your perfect wardrobe, purge them. You will need the space for other items.
3.    Create outfits using the clothes you have on hand, making notes of anything you need to purchase in order to complete the outfits.
4. Figure out if you have enough outfits. When you have put together as many outfits as you can, ask yourself if this is enough. If it is not, you will need to get more clothes in order to give yourself more to work with. You should also go out and get the things that you need to complete the outfits you have already worked on putting together.
5.    Consider budget options options to finish off your wardrobe. Your budget might hold you back from going out and buying all new items to round out your wardrobe. You don't need to do it right away, but you should keep your list of needed items on you at all times so if you are shopping, you can take a look at the list and be reminded of those things you are really looking for. Check out vintage stores, consignment stores and other places where second hand clothes are sold. It is a great way to fill that perfect wardrobe without spending too much money.
6.   Buy clothes that are versatile. If you are in the market for lots of new clothes, remember to select things that can be used in a variety of outfits, so you will get the most use out of them and they will fit best into your perfect wardrobe.