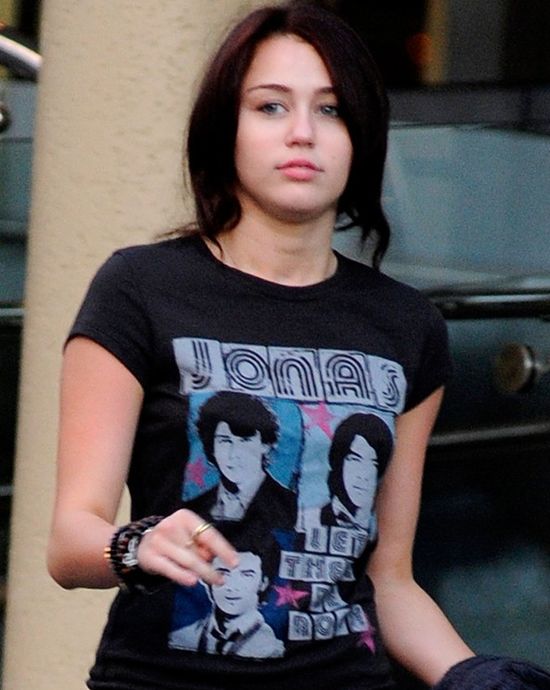 How Celebrities Inspire Custom T-Shirts
Custom t-shirts, the walking billboards that have been delighting us, inciting us and encouraging us to say our own thing, have certainly come of age. No longer are they content in announcing your favorite sports team, branded articles, TV shows or political affiliations, they've become a medium of public dialogue, giving everyone a chance to express their opinions, take sides and shoot barbs at each other.
Celebrities cut in!
With such a powerful medium as tees, can celebrities be far behind! Today, custom t-shirts are being increasingly used for supporting celebrities or poking fun at them. Celebrities, too, have embraced the t-shirt as a form of self-promotion and self-exploitation to plaster any self-serving message and pass it off as either as new fashion or a press release. It's even being increasingly used to get even with others!
What'd you say about Tori Spelling when she stepped out with the t-shirt message 'My Dog Can beat up Paris Hilton's Dog'!  Or the one worn by Eva Longoria of Desperate Housewives that said 'I'll Have Your Baby, Brad' shortly after Jennifer Aniston and Brad Pitt announced their separation! Of course, Eva later apologized to Aniston for it.
Celebrities not only poke fun through the medium of custom t-shirts, they own up their shortcomings too. Take the case of Jessica Simpson, who was candid enough to sport a tee that read, 'Talentless but Connected'! In another case, supermodel Naomi Campbell showed she can take a joke by wearing 'Naomi hit me…and I loved it'. Like other controversies, this too fitted her like a T! For the ignorant, a few months earlier Naomi was ordered by a judge to attend anger management classes, after her former assistant complained of physical and verbal abuse at her hands.
Sometimes, the actions of celebrities evoke such reactions from the public that it gets displayed on people's chests and backs. Alarmed at the way Hollywood actress, Lindsay Lohan, was losing weight, the t-shirt slogan 'Feed Lindsay' became such a rage that it actually collected an online petition with forty-three thousand signatures that urged Lindsay Lohan to stop. Custom t-shirts also became an important part of 'Free Katie' campaign. This campaign was kicked off, because someone it was ridiculous to see Tom Cruise jumping on Oprah Winfrey's couch, breathlessly declaring his love for Katie Holmes. The slogans included 'Run, Katie, Run' and 'Stop Sofa Abuse'!
Tees come in handy for getting even too! Sample Julia Roberts' t-shirt message 'A Low Vera'. She sported this tee in 2002, when she was eager to marry Danny Moder. Although, the 'Pretty Woman' never cared to explain, it's believed that she was sending a message to Moder's estranged wife, Vera, who was in the process of stalling divorce proceedings.
Can you use celebrities on your tees?
Celebrities are public figures and if you use their image for the purposes of advertising or trade without their permission, you're violating their right of publicity. Unless the use is for a newsworthy article, it'll simply be commercial use and grounds for a lawsuit. So, if you want your very own customized t-shirt depicting a celebrity, don't do it without their permission. Seek permission either directly from the celebrity or from the celebrity's agent. This holds true even for dead celebrities.
Of course, celebrities attract people in droves. So, they're the most 'cashable' commodity doing the rounds. And customized t-shirt is the perfect medium. So, if you're finding it difficult to resist not letting the world know about something connected with a celebrity, do so.  But, not before taking his or her permission.