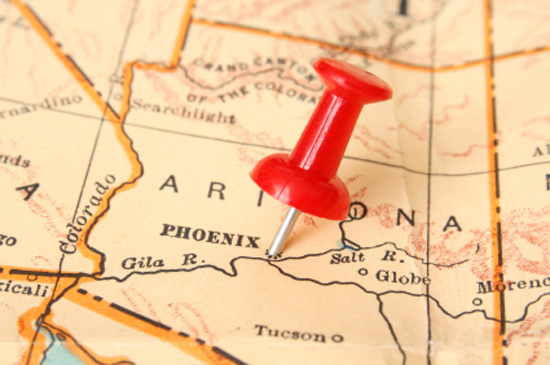 Phoenix is the state capital of Arizona. It is also the largest city in the state and the 5th largest city in terms of population in the entire country. Located in the desert, Phoenix is also the hottest big city in America. The daytime averages for Phoenix are over 100 degrees Fahrenheit in the months of June, July and August. Winter temperatures are considerably lower but still are warm enough to be considered summer temperatures for states up north. If you are heading to Phoenix, learn a little about how people dress there so that you are as comfortable as possible.
Packing for the weather is important when you are going to Phoenix and most other destinations. Being in the desert, it is a very dry locale and therefore umbrellas and raincoats are completely unnecessary. Even winter is very mild there with high 60s and low 70s as daytime averages. Nighttime temperatures are in the 40s in the winter. If you are visiting Phoenix in winter, you will be comfortable in typical spring and fall clothing. Many people who reside in the city will be wearing heavy sweaters and heavy weight pants or jeans at that time of the year. It's mostly because they enjoy getting to wear that type of clothing for a short period of time, rather than any true intolerance to cold. If you are packing lightweight clothes, remember to bring a jacket or a heavy sweater to help you keep warm in the evening.
The extremely hot summers are cause for most people to stay inside for a good portion of the day. If you are in Phoenix in the summer, bring lightweight clothing for outside and a sweater or blazer for air conditioned spaces. Waterparks are a popular tourist destination and are also popular with Phoenix residents, especially in the summer. Therefore if you are planning a trip to Phoenix, be sure to pack a swimsuit, so you can enjoy the break from the heat.
Bring comfortable shoes or sneakers if you are playing the part of a tourist in Phoenix. There are many beautiful parks to enjoy, however you will be on your feet and will need to be comfortable. You will also need to wear a hat and sunglasses to protect yourself from the sun. Sunscreen is also a must if you will be outside for any amount of time.
Phoenix has a variety of different types of businesses; however communications and high-tech firms are most prevalent. There are also many government departments found in the city. Business wear in Phoenix is pretty much the same as in other parts of North America. Some companies want a professional business look while others prefer business casual. In Phoenix, the major difference is the weight of fabrics. People tend to wear lightweight business clothes year round because they can.
Pack yourself a variety of lightweight summer clothing in loose fitting styles if you are heading to Phoenix. Stay cool and enjoy the desert.