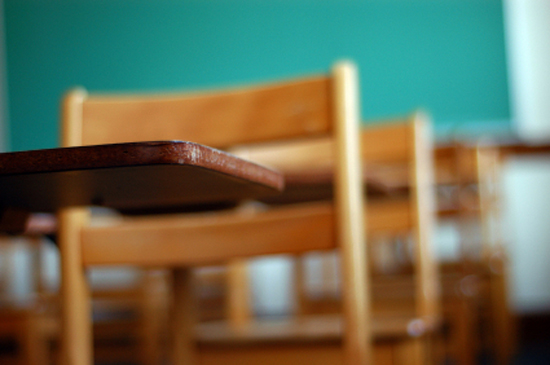 The first day of school can be an anxious time for many students, especially if you're a freshman or new to the school. After a three month break, things can change a lot. Will you have friends in your new classes? Will you know where to go without getting lost? And, of course, what will you wear that will make you look casually hip without looking like you spent all summer obsessing over this one outfit?
Many students like to go shopping for new clothes over the summer. Back-to-school sales are usually too good to pass up with it comes to finding great deals on basics like jeans, tops and shoes. Clothes don't have to be expensive. Watch your local ads (or talk to friends who like to shop) and shop around for the best buys.
Having a new ensemble for the first day of school can go a long way toward making you feel confident and comfortable. When choosing what you will wear, even if you aren't going to wear something new, here are a few things to consider.
1.    Clothing should conform to your school dress code. If your school requires uniforms, be sure that you have the appropriate pieces to wear.  If you are uncertain about your school's requirements, consult the school handbook. When uniforms are not necessary, good taste is the best rule to follow. For girls, avoid any clothing items that show too much skin or are otherwise distracting. Remember that you are not going clubbing or on a date. Boys should not wear hats, clothing that is too baggy, shirts with inappropriate language or images, or any clothing that could be considered gang-related. You are going to school and the focus should be on learning, not on your body.
2.    Dress to look your best, without overdressing. The first day of school is a good time to kick your style up a notch, even if you don't plan on dressing that nicely most days. This will probably be the first time you meet certain teachers and other students, so you want to make a good first impression.
3.    Choose clothing that is comfortable to wear. It may look good, but after eight hours those tight jeans will be killing you.
4.    Avoid anything that is too flashy or too trendy. Remember, you have to go back to school again, so you don't want to wear a killer outfit the first day and sweatpants the next. Go for a consistent style that will reflect your personality without overdoing it.
5.    The evening before, check the outfit you plan to wear to be sure it is clean and presentable. If clothing is wrinkled or dirty, wash and iron as appropriate.
6.    Shoes should also be clean and presentable, even if they are not new. Girls should avoid styles that are too high. You may be walking a lot and climbing up and down stairs, so choose shoes that are both comfortable and cute.