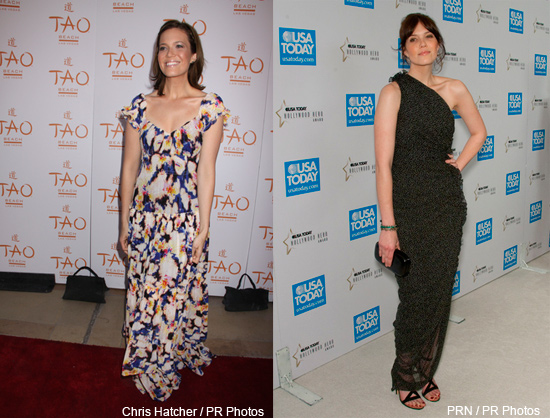 Mandy Moore is a singer, song writer, actress, and most recently, a fashion icon. She has sold over 10 million records worldwide and is fast becoming one of the who's who in Hollywood. Her popularity with the younger generations makes her style one that is often imitated. Her chic yet elegant way of dressing gives her a truly unique look that can be replicated with the right garments.
Achieving the Mandy Moore look is as much about confidence as it is about what you put on. She seems to have a spring in her step no matter where she is or what she is wearing. Keeping that in mind, here are some tips on how you too can dress like Mandy Moore:
•    Be colorful: Moore is often seen in many bright colored outfits. It is not uncommon for her to wear yellows, pinks, peaches, and any other color that gives off a bright persona. These types of colors seem to mirror her personality and she is as bright and cheery as the colors she wears.
•    Dresses: Moore loves to be casual with dresses. She is often spotted wearing a strapless sun dress that comes down just above her knees. When you go sundress shopping remember to go with fun, bright colors. The dress should fit you nicely, but it should not be tight. Every now and then get funky with your dresses and go for a multi-colored one as Moore has been known to do this from time to time.
•    Formal wear: Here is the exception to the bright and cheery color rule. Moore often shows up at a red carpet event wearing a tasteful black dress. Make sure you choose a dress and not a gown as Moore prefers to be comfortable while walking down the red carpet as opposed to being trailed by part of a flowing gown.
•    Shoes: Moore loves her shoes. The shoes she will wear will be dictated by the outfit she has on. She usually wears heels of some sort and has been spotted in high heels, pumps, flats, and sandals. When you choose your colors of shoes, make sure you are matching them to your outfit like Moore does.
•    Accessories: Moore seems to prefer bigger earrings that hang down as opposed to studded earrings. She can also be found wearing a sensible gold chain from time to time.
•    Hair and Make-up: Moore's hair style is usually ultra simple. Part your hair in the middle and then style it lightly. If you are feeling brash, you can give it some loose curls as Moore will sometimes do. When you go for your make-up bag, grab some darker rouge to help bring out your cheekbones as Moore does. Go easy on the lipstick and use lighter colors that don't scream for attention to be drawn to your lips. Above all else, try to maintain the natural look.
All that is left for you to do is to practice your singing and acting and you too can be like Mandy Moore; at least in the way you dress.