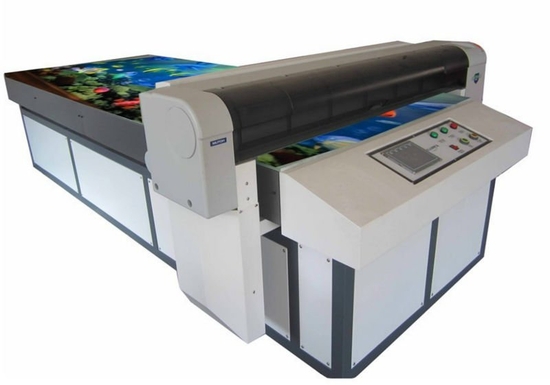 Automatic T-Shirt Printers
For those t-shirt designers or wholesale printers who wish to get into the business of mass-producing printed t-shirts, there are several automatic shirt printers available which make the process fast and simpler than single shirt production methods.  One such machine is known as the Xpress.  The Xpress will print both shirts and paper, and it promises an output of 60-100 shirts per hour.
This printer interfaces with a Windows-based computer system, which feeds the design to the printer and designates the inks to be used and the quantity to be printed.  Up to seven different ink colors can be used to print the shirts, and these can be blended together to create additional colors as needed. Since most colors can be easily created by combining four colors, this is probably not a limitation.  The Xpress also boasts and efficient self-cleaning system ink tank cleaner which allows the operator to quickly move between shirts and paper print projects.  The price will range between several thousand and tens of thousands of dollars for this type of printer, depending on the options and quantity desired.
A lower cost alternative for those wanting to mass-produce custom designed t-shirts is the four-color automatic t-shirt printing press.  This gives the designer the option to use any four inks, or cyan, magenta, black and yellow in any combination to create the color scheme of their choice.
Mentioned above are spray-on printers for t-shirt design. There are also conveyer systems with multiple heat press arms which can be used by t-shirt producers to mass produce heat-transfer designed t-shirts. These machines are often large and heavy. However, the convenience of being able to load shirts which will be heat-pressed with the desired design will reduce the necessary handling and lower the chance of errors in the printing process for large numbers of duplicate t-shirts.  The typical multi-shirt heat press costs somewhere between five and ten thousand dollars. A conveyor belt system for moving the shirts appropriately will be much more expensive.