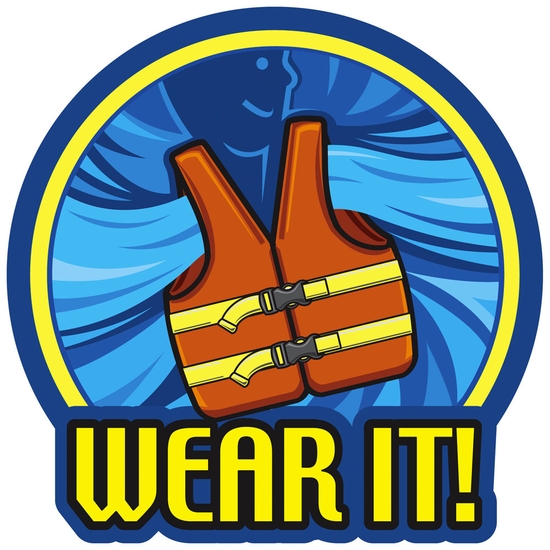 Anchor's Aweigh during National Safe Boating Week
Boating is a favorite American pastime, one that is enjoyed by millions of vacationers every year. Still, many people don't think about safety when they hit the water, and whether you're going on a cruise or venturing into a nearby lake to do some bass fishing or even onto the ocean for a day of sunshine and company, safety needs to be considered before the engine turns over.
Every May 20th through the 26th, the country focuses on boat safety. It's the beginning of summer holidays and vacations, and growing numbers of people ride the waves in search of fun and adventure every year. Everything from white water rafting to kayaking and surfing are enjoyed, as is deep sea fishing, snorkeling and wading and boogie boarding at the local beach or lake front. However, men, women and children are killed or drowned every year because they did not follow basic guidelines when it comes to boating or water safety. There is nothing so tragic as setting out at the beginning of the day to have some fun in the sun, and to have it end with flashing lights, ambulances and a trip to the hospital, or worse, a morgue. Safety is not an option when boating, and making sure that guidelines are known, and followed, is the reason for the existence of National Safe Boating Week.
Almost one million Americans enjoy the sport of recreational boating every summer, and over twelve million Americans own a boat of some sort. While boating fatalities have decreased in some locations, too many people still die from boating accidents every year, and many of those are due to failure to observe and follow safety guidelines. Just as every passenger in a vehicle is required to wear a seatbelt these days, the same goes for boaters, in a different sense. While there is no law that strictly demands every passenger of a boat wear some sort of flotation device, it seems common sense should come in to play when almost 90% of fatalities occur in those not wearing any type of life vest or flotation device. Most states in the United States require anyone under the age of ten years old to wear a life jacket when on the water, and if a boat is less than eighteen feet long, though for everyone else, a life jacket is optional.
As summer approaches, many local communities and schools offer boating safety classes and seminars in order to decrease the number of potential accidents or fatalities in their counties. Boating accident deaths can be the result of drowning, trauma, hypothermia and carbon monoxide poisonings. In most of these cases, the wearing of a flotation device or life jacket can mean the difference between life and death.
Boating authorities warn against the use of alcohol or drugs when planning water activities, but many people don't heed such warnings. Many times, people new to boating aren't properly trained in the use and functioning of their boat, which is like asking for an accident to happen, to either themselves or their passengers. In one year alone, it is estimated that wearing a life jacket could have saved almost five hundred lives, which is why National Safe Boating Week addresses such issues with television and magazine ads, and boating supply stores and facilities often offer courses in boat safety and management. Americans everywhere love to get out on the water for a day or more of play, but knowing boating regulations, adhering to those rules, and properly equipping your boat can mean all the difference between a day to remember for all the right reasons, or a day to remember a tragedy that should not have happened.
National Safe Boating Week is observed every May, just in time for all that fun in the sun. The next time you're invited out on the water, make sure that your captain has enough life vests or flotation devices for everyone on board, just in case. A good, conscientious caption will invariably reply, 'Aye'.