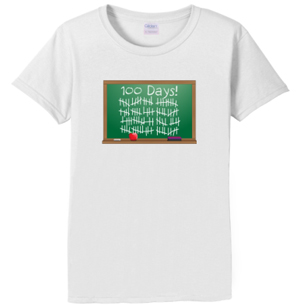 Every year teachers and parents search for different ideas in order to celebrate the 100th day of school for the year. Children respond well to variety in their schooling and the 100th day celebration is a great theme for that day. For younger children it is a fantastic opportunity to emphasize large numbers and learn exactly what 100 looks like. They focus on learning to count to 100 and how many multiples of 10 it takes to make 100. As they age, it offers a real example for addition, subtraction, fractions and other math concepts. It offers a wonderful unique opportunity for teaching.
Many teachers make displays of 100 things or have children craft things using 100 beads, candy or cereal pieces. They make hats and bracelets to wear to celebrate the day. Everything that day focuses on the number 100. As kids get older they often come to realize that the 100th day of school also means that they are more than half-way done with their school year and the end of the school grade is coming.
Special custom T-shirts for the 100th day of school make a great addition to any teacher's activities for the day. They are also a fun gift for parents to give to their child as a celebration of a job well done this far in the school year. 100th day T-shirts are fun for both teachers, students and even other school staff to wear on that one day.
Having custom T-shirts made for the 100th day of school is a great idea. You can choose to have them made in your school's colors and use a logo or slogan from your school for a unique look. Another great idea is to hold a design contest for older students as the time approaches for the 100th day. The best design for the T-shirt will have their design printed on the T-shirt that everyone will wear and they should receive their very own T-shirt for free, as well as other recognition.
You can use such T-shirts as a giveaway to all students. They can also be a good fundraiser item. Even if you order a limited amount, you can use them as a reward for things like best attendance in the first 100 days of school, best behavior or most  improvement.
If you choose to order a T-shirt for your child or for a whole class or school, custom-made T-shirts are the way to go for anyone wanting a 100th day of school T-shirt. You can even choose color, style, fabric weight and quality that way. You can put anything you want on such a T-shirt. Some great lines to print on one include:
Get your fun 100th day of school t-shirts now and show how much you love going to school.