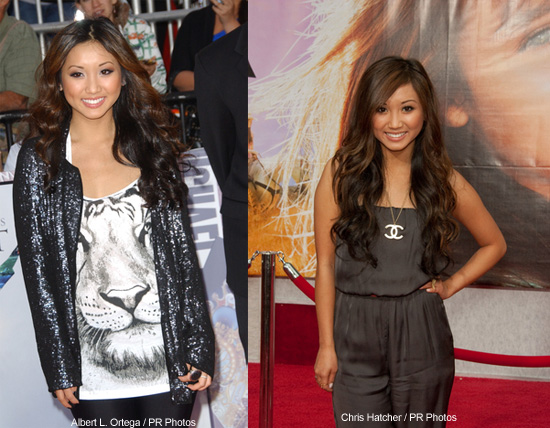 Brenda Song has been a model and actress for many years now and because she is so young she will no doubt enjoy many more years in the business. Perhaps best known for her role in the Suite Life of Zack and Cody, Song's look is a well sought after one. To dress like Song you have to remember to keep with the light colored theme and always dress in a cheery and happy fashion.
Here are some tips on how you too can pull off the Brenda Song look:
•    Dresses: When Song goes for dresses she chooses those that are typically made of a lighter material and are always a cheery color. She likes reds and yellows and she seems to have fun mixing and matching accessories with her dresses. When choosing your dresses, go for what is comfortable. If you like a full version dress, then go for that and if you want to wear a longer style skirt, topped with a nice t-shirt, then that's in the realm of the Song look as well. Just be sure to stay with bright and happy colors.
•    Casual look: Song can get as laid back as anyone. She is often seen wearing a pair of form fitting cargo pants or even a pair of jeans. She will always top this off with a fun tank top or t-shirt that will have a fun or wild design. She will sometimes go dark with the t-shirts, but more often than not, she will stick with white and accessorize from there.
•    Shoes: Song likes heels. Her heels are never too high, but no matter what she is wearing it seems that heel accompany the fashion. When choosing your heels pick a color that will compliment the clothing that you are wearing and depending on the fashion you are wearing you can go either open toe or close toe.
•    Accessories: Song likes to accessorize. She will often accessorize a t-shirt with a jacket or vest and has also been known to wear leggings with her dresses. When it comes to jewelry you can go kind of freelance here because Song does. Sometimes she will be sporting hoop earrings and still other times she will be wearing a pair of less noticeable earrings. She also wears bracelets and gold necklaces quite often so feel free to do so as well.
•    Hair and make-up: Song's hair is elegant yet simple. It is long and straight and she is very rarely seen with it up. Do your hair by either parting i: t in the middle or to one side and don't get crazy with the hair products. To apply your make-up like Song go with lighter colors but be sure to accentuate your cheek bones as Song does. She also opts for a lighter colored lip stick over a darker or bright color and to pull off the look you should too.
Now just practice flashing a huge smile wherever you go and your transformation into Brenda Song will be all but complete.