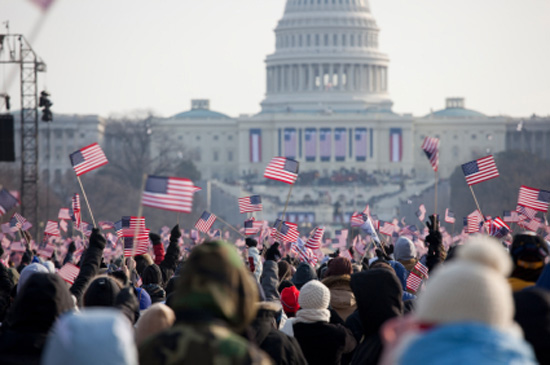 Washington DC is the capital of the United States and the hub of the American government. Centrally located on the Eastern seaboard in the mid-Atlantic region, Washington enjoys four seasons, with a pleasantly short winter. If you are planning to visit the nation's capital you will need to pack a variety of clothes depending on what you are planning to do there and the season in which you visit.
Washington in the spring and fall is very comfortable. On many days you can get away without a jacket, though one will usually be needed at night. Pants and a long-sleeved top are often sufficient to keep you comfortable both inside and out. If you visit during these seasons you will enjoy the fact that you don't need to tote extra clothing around each day.
Visiting Washington in the summer means you will get to enjoy very warm temperatures. However the city does tend to be humid also. While you will want to dress for the weather, avoid the temptation to dress too scantily. It is a very conservative city and you will find that people dress modestly, even in tourist areas. Remember to bring along a sweater or shirt to keep you warm if you are indoors because of the air conditioning. You will also do a fair amount of walking as you visit the museums, monuments, the National Zoo and so many of the other sites in Washington, therefore comfortable shoes or sneakers are an absolute must.
If you are traveling to the nation's capital on business be prepared to dress in professional business attire. Washington is a very formal, conservative business and government environment, so you will need to dress accordingly. For men this simply means a dark suit and tie. For women a dress suit is in order, with hose and pumps.
If going to special events, out for dinner, to shows or parties, be prepared to dress for the occasion. Washington is a busy city with a wide variety of cultural events. Many of those who attend cultural events are dressed formally. In order to fit in comfortably you should do likewise. You will need to dress in at least business casual clothes for most restaurants. However many will require a jacket and tie for men.
Going to the bars to socialize after work is very common, so you will want to be well-dressed as most people are still in work clothes, especially for bars close to downtown Washington. If you plan to go clubbing later in the evening, chic outfits are recommended also.
During football season, plan to wear team clothes for professional and college teams on game days. There are also professional baseball, hockey, soccer and basketball teams. Casual wear is the choice for taking in such games and team colors can be seen throughout the city, especially when the team is playing at home.
Pull out a variety of your best clothes and put together some dressy outfits if you are heading to Washington. Only the best will do for our nation's capital.