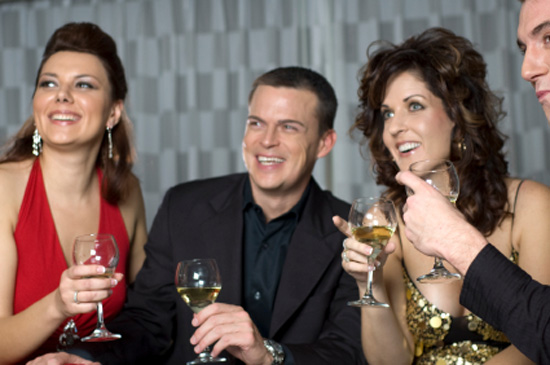 Gala events are held in practically every part of the world. Many such events celebrate wonderful traditions, events, rituals or achievements. In fact, a gala may be held for any number of reasons: as a Christmas party, a retirement celebration, the opening or closing of a big event, a charity fundraiser and much more. Knowing how to dress for a gala event is something that many people find themselves wondering on occasion. While there are many people who seem to make a career out of attending galas and the like, many other people find themselves on the guest list of a gala rather infrequently, or even just once in their lives. It is these people who sit and wonder exactly what to wear to such an event.
Dressing for a gala event is rather simple. It is typically a formal wear occasion. For men, that equates to a tuxedo or at the very least a suit and tie. For women, formal wear is typically a long gown with high heels, matching accessories and jewelry. By donning such outfits you are sure to blend in seamlessly and have a great time.
The season that the gala event will be held in will impact the way you dress. Galas held in the winter typically require darker, heavier weight gowns. Pantyhose for warmth are usual. Shoes are often more closed and sturdier than other times of the year. Stoles, shawls and wraps are a common and necessary addition to your wintertime gala wear. Remember to choose something that adds to your outfit rather than takes away from it. For men, winter galas mean dark colors and heavy weight suit fabric.
In summer, gala events are often outdoors. While long formalwear is still required, more filmy, lightweight fabric in lighter colors is a suitable option. Choose an outfit that is airy and shows off a little skin. Sandal-like high heels are perfect for warm weather galas. Skip the stockings in order to stay cool. For guys, your choice of formalwear is much wider in the warmer months. You can choose from lighter colors or stay with darker ones, just be sure to choose light weight fabrics for comfort.
If you are looking to outfit yourself or someone close to you for a gala event, there are many options for where to find the right outfit. You can rent formal wear. You can invest in it which is a good idea if you plan to wear it more than once. You can also seek out gently used secondhand formal wear of which there is abundance. Get your gala formal wear today and be ready for any gala event that comes your way. Take confidence and pride in the fact that you are appropriately put together for the big event.