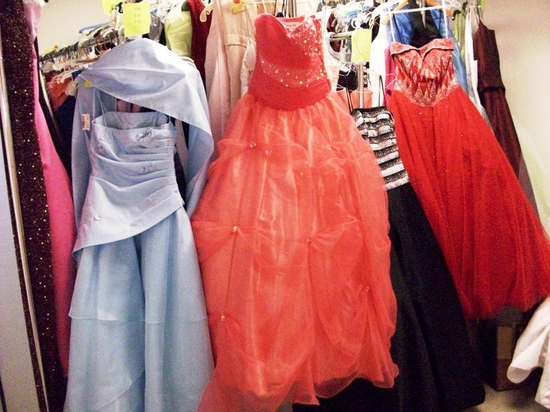 Time for the Ball – 10 Tips for Buying a Prom Dress Online
The time where a young woman had to go from one boutique to another and try on numerous prom dresses, only to find the one she wanted was not in stock has come and gone. Now, just as with almost anything else, you can get a beautiful designer prom dress online and what's more, you can do it from the comfort of your own home; mostly.
While buying a prom dress online certainly saves time and possibly some money, you will want to follow these ten tips to ensure the process goes smoothly:
1.    Know what designer you want: By knowing exactly what designer or designers you are interested in you can shorten your search time and just search for the designers that peak your interest.
2.    Know what style you want: Prom dresses come in many styles such as a-line, column, mermaid, and many more. It is important to know which type best compliments your figure.
3.    Try on the dress at a boutique: Once you know what designer and style you want, go to an actual boutique so that you can try on the dress. It doesn't necessarily have to be the one you will buy, but this will give you an idea of comfort and quality.
4.    Use the measuring chart: It is important to note that one designer's 8 is another designer's 6 and so on. Fortunately, most online boutiques offer a measuring chart according to each designer. Be sure to use the chart and never assume one size is the same from designer to designer.
5.    Comparison shop: Don't just go with the first online boutique you browse. Once you know your designer, style, and size take some time to look at other boutiques to see if they have the same dress at a lower cost. Be sure to factor in shipping costs when comparing prices.
6.    Don't push it: Just as you would if you were going to a boutique at the mall, leave yourself with plenty of time when ordering online. The last thing you want is to have your perfect prom dress on route on the day of your prom.
7.    Accessorize online: Most online boutiques offer all the accessories you would find at the mall. Many even have suggestions for you as the purchasing process goes on. If you have to accessories anyway, you might as well do it at the same time.
8.    Use only authorized dealers: If you find the perfect prom dress online at a price that is too good to be true, chances are it is. Make sure that you do business with an authorized dealer of the designer you choose so that you can buy with confidence.
9.    Get a tracking number: When your dress is shipped make sure to get a tracking number from the boutique. This way you can check on the status of your dress until it arrives at your home.
10.    Keep records: Keep any e-mails or receipts that are sent between you and the online boutique. Generally buying online is a smooth transaction, but it never hurts to keep yourself covered just in case.
Buying your prom dress online can be a fun experience, just make sure you give your choice plenty of thought first. Once your designer prom dress arrives all that remains is to go to the prom and have the time of your life.