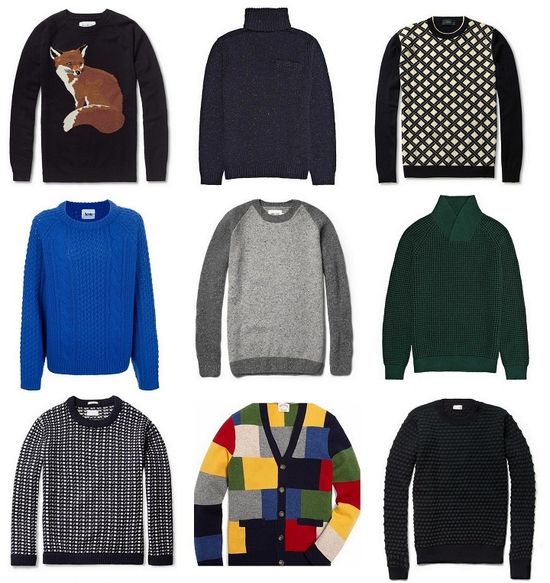 While the main purpose of a sweater is to keep you cool, sweaters can also be worn to help make you look cool. There are many different styles of sweaters to choose from these days which is good news because it means that your options for what to wear with your sweaters are pretty much wide open.
What you will wear with your sweater will depend on the type of sweater that it is and what the occasion of the day calls for. Here are some different ways in which you can look good in a variety of different sweaters:
Sweater vest: A sweater vest can be a great alternative to a full and bulkier sweater. Sweater vests look especially good when worn over top of a white button down shirt and tie such as one you would wear to the office. A sweater vest can also be worn over top of a long sleeved collared shirt on the golf course to provide you with the warmth you need without hindering your play like a bulky full length sweater might do.
Cardigan sweaters: Cardigan sweaters look great with a variety of outfits. You can wear them with khaki pants and your favorite shirt or you can use them to dress up a pair of jeans and a t-shirt. The important thing to remember with cardigans is that they tend to be a bit on the formal side so when choosing your outfits to go with your cardigans, choose accordingly.
Full length sweaters: These sweaters are a great fashion piece and sort of resemble a sweater trench coat. They go great with anything that the ladies like to wear from jeans to dress pants. If the sweater is a dark color then you will want to go with a lighter colored undershirt and vice-versa. This look is tied in perfectly with a black pair of high heels. Depending on the situation you may want to have the sweater opened or closed slightly.
Multi colored sweaters: Most of the sweaters you see these days are solid colors but there are still a good deal available that have multi colors or patterns such as stripes, especially for the ladies. The perfect pairings with these types of sweaters are a white pair of pants or white colored jeans. You can choose to go with heels or pumps with this look and either will look great.
Holiday sweaters: Ok these are a bit much at times but if you get hit with the holiday bug then go for a nice holiday sweater. You can wear your holiday sweater with jeans or even a pair of khaki pants and you will look both festive and great at the same time. For the holiday look go for a pair of comfortable flats if you are a woman or a pair of cozy loafers if you are a man.
While the main function of the sweater will always be to keep you warm, sweaters will always have the ability to help you look better if you just take the time and let them.