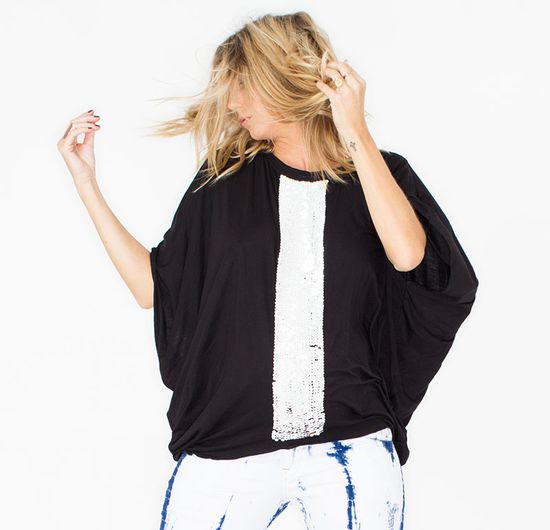 Being pregnant is hip. This is good news for maternity clothes. For too long, women had to forsake fashion for unattractive and limited maternity clothes. Not all that long ago, it was considered unseemly to be out and about showing off your baby belly. Not anymore, those days are long gone. Rejoice fashion minded new moms everywhere.
The first places to look for the hottest trends in maternity fashions are celebrity moms. It seems everyday someone announces they are having a new baby. While we may not much in common with a movie star in every day life, being pregnant is a common experience for all women. Everyone's body will undergo big and wonderful changes as their baby grows. So everyone will need new clothes to fit that beautiful baby creating body.
Maybe you aren't the girl who normally embraces the latest trends in clothing. You like to have clothes that work throughout the seasons and are very versatile. Being pregnant is a great time to break out of the practical mold. Yes, you will still need some of the basic pieces of a wardrobe in neutral go anywhere colors. Then go for it. Buy that cute shirt. The beauty of maternity clothes is that you only wear them for a season. You aren't going to be wearing that shirt next year; you will be wearing something with baby spit up on it. So embrace the trends.
The most important consideration for maternity clothing, practical or trendy, is comfort. When shopping, be sure to sit down and move around in the clothes as you try them on. Maternity clothes are sized to be the same as what you normally wear. So if you are normally a medium, try mediums. Then if those don't fit, move up or down as needed. Buy fabrics that are easily cared for. Cotton and cotton blends are a great choice. These fabrics also breathe and as you feel warmer when pregnant this is an important consideration.
All your favorite wardrobe items are available in maternity styles. If you are a dress girl, check out a cute halter dress in a fun print. If you prefer jeans, get a pair with embellishments on the side. Be adventurous. Buy that fabulous piece that can be used as both a strapless dress and a skirt. Swimwear and lingerie are other necessities that can also be fun and very sexy.
Don't forsake your favorite activities just because you are pregnant. In fact exercise will help you feel more energetic and make you more prepared for labor. So get a new pair of yoga pants and a new hoodie and stretch away. Active wear is also great for those days you don't feel so comfortable in your new body and just need something comfy to wear around the house.
One of the hottest trends in maternity fashions is t-shirts with designs about being pregnant. T-shirts are a perfect marriage of fashion and comfort. Often these t-shirts are more fitted than other maternity shirts. But when you are wearing a shirt announcing the baby is "Due in July", you want everyone to see that wonderful baby belly. If no one can see your "Buddha Belly" what would the point of the fun t-shirt be? Announce to the world you are having a princess, a future world changer or the next big thing. The best place to shop for these t-shirts is online. There is any number of retailers with great, inexpensive, and fashionable options.