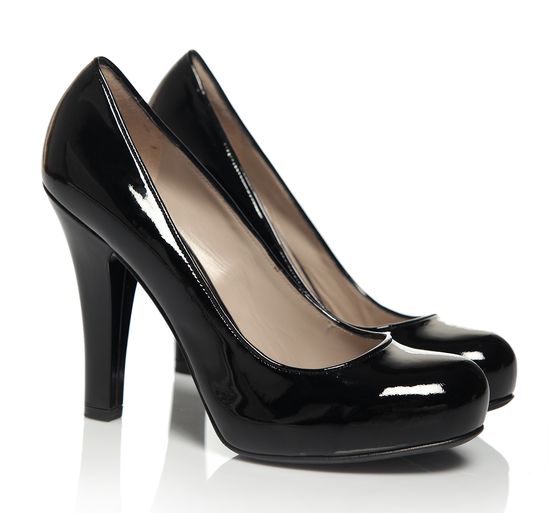 Pumps offer a great alternative to high heels as pumps still have a heel, but the heels are just generally on the shorter side versus a full-blown high heel. This allows for a great look but better overall comfort as you walk throughout the day. That is probably why these types of shoes are the choice of the professional working woman everywhere. But pumps can be worn on more than just work occasions. In addition to the office, they can also be worn when just out and about.
Knowing what to pair your pumps with will have you looking you best no matter where you find yourself from day to day. Here a few ways to look great in your pumps:
Pants suit: This is a great look for the office. Nothing says sophistication like a nice dressy pants suit and a matching pair of pumps. While you can go with any color that best suites you, colors such as beige and tan seem to be the colors of choice by many professional women.
Dresses and skirts: When just out and about a great garment to wear is a shorter dress. Pumps look great with these types of dresses and if the dress is the right color you can use it as an opportunity to go with a fun and wild print on the pumps. Skirts paired with nice white blouses also look extremely nice and offer a welcomed change to the typical pair of jeans. Again wear any color pump you like and don't be afraid of fun and interesting patterns.
Jeans: Even jeans look great with a nice pair of pumps. Typically though you should go with a fit that is not tight at the ankles like skinny jeans are. Going with a nice form fitting boot cut pair of jeans and topping it off with your favorite blouse or t-shirt will be the perfect compliment for your favorite pair of pumps.
Work attire: A great outfit for sporting your pumps is a gray work skirt, a white blouse that is frilly at the top and a gray blazer. Go with black pumps for this outfit and accessorize lightly. This will have you looking your best at any work related event you attend.
Leggings: Another popular garment that is accompanying the pumps of many of those in Hollywood these days is the leggings. Leggings can be worn with a multitude of different style and fashions of pumps and depending on how fancy you want to look, the leggings and pumps can help. You can add a pair of black leggings to your typical work skirt and attire or wear leggings under your dresses or miniskirts. The pumps that are worn with the leggings should offset the leggings in regards to color.
Pumps offer a wide variety of options for women whether they are going out for a night on the town or are on their way into the office. With such style and versatility every woman should have at least one pair of these wondrous shoes.