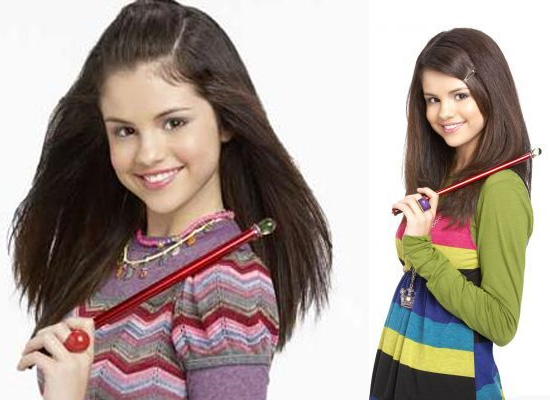 One of the more popular shows on the Disney Channel these days is the Wizards of Waverly Place. One of the main characters on the show is a young girl named Alex Russo. So fun is the show that there are now many young women that want to emulate Russo's style and fashion. Russo's style is not a very hard one to mimic and dressing like her can be accomplished by following a few simple steps.
To pull of the fun and vivacious fashion styles of Alex Russo, follow these guidelines:
•    Shirts: Russo tends to always wear either the traditional t-shirt, or the Henley style shirts that are in between short sleeved and long sleeved. She is always seen in bright bold colors no matter what style she is wearing so when you choose your shirt go with fun and vibrant colors such as purples, greens, and yellows. If you go with a longer sleeved shirt, you can pick up a pull over vest to help accessories the look.
•    Pants: Russo often wear jeans, but not just any old pair, this wizard opts for skinny jeans. Skinny jeans are tough to pull off unless you are skinny to begin with, so if you don't want to go with skinny jeans you can always just pick out a form fitting pair to wear. Again the colors you choose should be fun and vibrant and Russo is very often seen in purple jeans.
•    Shoes: This one is extremely easy to nail as nine times out of ten Russo wears the same style of shoes on the show. Her favorite footwear is the classic Converse tennis shoe, low-top cut, and the color she seems to prefer is black. The only exception seems to be if she is straying from the jeans formula and wearing a skirt. At those times you will see her in black knee high boots.
•    Head wear: If Russo is not wearing a fluffy looking knit hat she usually has some sort of head band in her hair. Go wild with color and design here because Russo certainly does.
•    Accessories: One of the things that Russo is often seen wearing is a scarf. She seems to really gravitate towards the multicolored ones that are a cross between green and purple and wild designs such as paisleys are not out of the question either. She is usually sporting bigger earrings in the hoop style and sometime they are plain hoops and at other times they are a fancy designed hoop. She also wears multicolored rings from time to time and even an occasional necklace with a gold pendant.
•    Hair and Make-up: Russo is very simple when it comes to her hair and make-up. When fixing your hair you can pull it back or let it lie, just be sure it is casual either way. For your make-up, go for the light and clean look as Russo tends to be on the 'All-American' side of the make-up spectrum.
Once you have completed your dress up, simply have fun and try not to cast spells on anyone.