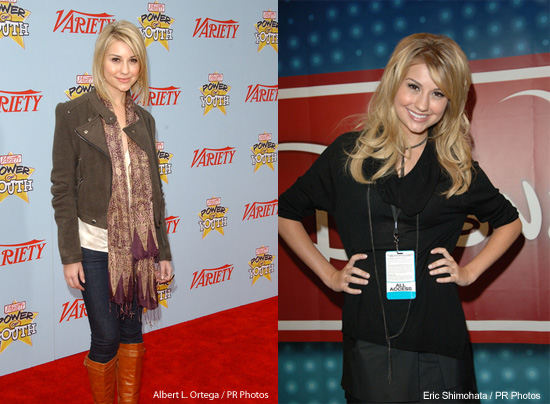 Chelsea Staub is the true definition of the All American Girl and has been gaining steady momentum and popularity after her roles in recent projects like the movie Brats and the Disney Channel Original Series Jonas. Because of the clean and simplistic way that she dresses she is a beauty that many women wish to dress like. Her style, though easy to copy, can only be pulled off properly if you have the confidence to go along with the simplistic fashion.
To fully pull off the Chelsea Staub look here is what you do:
•    Skirts: Staub like to wear a lot of short skirts. These skirts will vary in style so when choosing yours you can go with tennis style skirts or even denim as Staub is frequently seen in both.
•    Shirts: Staub's short skirts are always topped off with a simple t-shirt. Sometimes she will wear a shirt with a bit more frills on it, but for the most part Staub stays simple. She often wears a light jacket or even a light sweater when she is seen sporting her short skirts.
•    Dresses: Just like any other woman in America, Staub seems to really like light material sun dresses. These dresses are usually fun and vibrant colors and she is always seen wearing white, yellow, and even light blue. When choosing yours go with lighter colors and pick dresses that you will be comfortable in all day long.
•    Formal: Even when Staub is going all out she looks as natural as can be. Her casual dresses are certainly more on the fancy side versus the sun dresses that she likes, but they are anything but flashy as that is just not Staub's style.
•    Shoes: This will of course depend on what you are wearing and Staub wears different shoes with different fashions. Typically though she wears heels it is just a matter of whether they are open toe, closed toe, or sandal wedges. Mix and match as you see fit, just be sure that the color compliments the outfit you have on.
•    Accessories: No surprise here, Staub stays conservative. What she does wear in the way of jewelry is always low key and never flashy. She can sometimes be spotted wearing a number of headbands that she seems to like to sport so if you look good in headbands then go for it.
•    Hair and make-up: Though Staub is all natural looking, to emulate her hair you will have to take some time. Her hair is very volumized and you can emulate this by loosely curling your hair and then using hair spray to hold it in place. Her make-up is very natural looking and you should go light in your application and remember that you are going for the All American Girl look. Stay away from bright red lip stick and go with a more flesh tone color as this will give the more natural look.
Now just walk with your head up and your shoulders back and you will look and feel like Chelsea Staub.