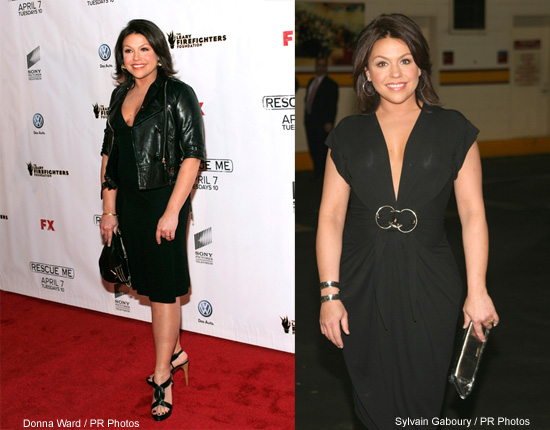 For many years now Rachel Ray has been teaching men and women alike to cook great meals in a timely manner all on a budget. The foods she prepares are only topped by her infectious and bubbly personality. Because she is so down to earth and is easy to relate to for many women, there a growing number of women these days who want to dress like this food diva.
When dressing like Rachel Ray you need only think simplistic as she is one of the more down to earth celebrities on television today. Here are some tips to help you pull off the Rachael Ray look:
•    Tops: Ray like to be very versatile in this department. She can be seen wearing a number of different styles of blouse and equally in shirts with a light jacket over top. You can even go with a top that is long sleeved and a solid color as this is a staple in Ray's wardrobe. She is very modest so when you choose your blouses and shirts don't go for ones that show a lot of cleavage as Ray rarely does. Don't go crazy with color either as Ray likes her solids.

•    Pants: Ray's weight has fluctuated over the years so her choice in pants really depends on her current weight. When she is on the heftier side she seems to gravitate towards khakis and looser fitting pants but when she gets back into shape it is not uncommon to see her in some form fitting jeans. You can do the same and choose what is comfortable according to your weight. Just take come extra time and mix and match your tops to ensure you are looking your best.

•    Skirts and dresses: Ray has been known to wear skirts and dressed here and there. When you choose yours go for a looser fit as once again Ray stays on the modest side and doesn't ever go too tight on really anything.

•    Accessories: To no surprise Ray is not really big on them. See can usually be seen in a nice conservative pair of earrings and maybe a necklace that is not too gaudy. Other than that, she chooses to accessorize with belts and a scarf from time to time and of course her apron that she wears on her show.

•    Shoes: Ray almost always wears heels, but never the super high kind. Her heels generally have an open toe and always compliment her attire. Choose your heels according to what you will be wearing.

•    Hair and make-up: Ray goes simple in both directions. When doing your hair, simply part it down the middle and brush it back. Use some volumizer to give it a little extra kick if you like. When putting on your make-up, be sure to go light and always go for that natural look that Ray always pulls off with the greatest of ease.
All that remains is for you to take some cooking classes and practice smiling as big as you can and as much as you can. Once you pull that off, the Rachel Ray look will be complete.