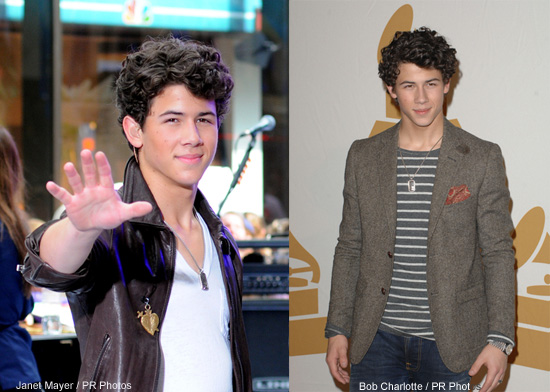 Nick Jonas is the lead singer of the Jonas Brothers Band that features the three brothers singing all kinds of poppy music on the Disney Channel and beyond. The group's fame has lead them all the way to their own television show on the Disney Channel called JONAS. Among teenagers there is probably no other male artist today that has the popularity that Nick Jonas does with the younger ladies. Add that to the fact that he has dated –or at least was rumored to have dated- Miley Cyrus (Niley) and it is no wonder why so many teenage boys now want to dress like him.
Jonas has a classic cool look about him and seems to resemble some of the rockers of yesteryear but he always puts his own flair on the style as well. Here are some ways that you can go about dressing like Nick Jonas:
•    Skinny jeans: Like many teenagers these days, Jonas like to go with skinny jeans. If you are not a fan of skinny jeans you will need to go with a tight pair of jeans otherwise the look is instantly lost. Stick with darker colors when selecting your skinny jeans as that is what Jonas is usually wearing.
•    Shirts and tops: Jonas likes to layer his shirts and tops and will usually wear an undershirt followed by a t-shirt and then top it all off with a light jacket. The jacket should be vintage and lightweight and you should leave it unbuttoned to get the full effect. If the jacket has a collar, be sure to go classic Jonas style and 'pop' up the collar. You can also go with another one of Jonas' favorite styles and wear a muscle shirt that is sleeveless and looks like it came out of the seventies. When Jonas does this style shirt he usually has an odd pattern like horizontal stripes and he never wears what are known as 'wife beaters.'
•    Shoes: This is the easiest part of Jonas' ensemble to nail. All you need is a pair of Converse high tops that are a lighter color and you will nail the Nick Jonas shoe look. Jonas wears his Converse with just about every outfit he has.
•    Accessories: Jonas likes to accessorize and does so in a wide variety of ways. Sometimes Jonas will sport his now tell-tail scarf that he sometimes let hang and other times wraps around his neck. Other times Jonas likes to wear a button down shirt and top it off with a loosely tied neck tie. His neck ties will range from a traditional color like red or navy blue on one night and then a wild and whacky color like lime green on another, it really just depends on the outfit he is wearing. He also has a number of necklaces he likes to wear from time to time. So the point is to go with something to decorate your neckline and you can't miss.
No just practice his famous jump that he does on stage and maybe get some voice lessons and you too will be driving the girls crazy.