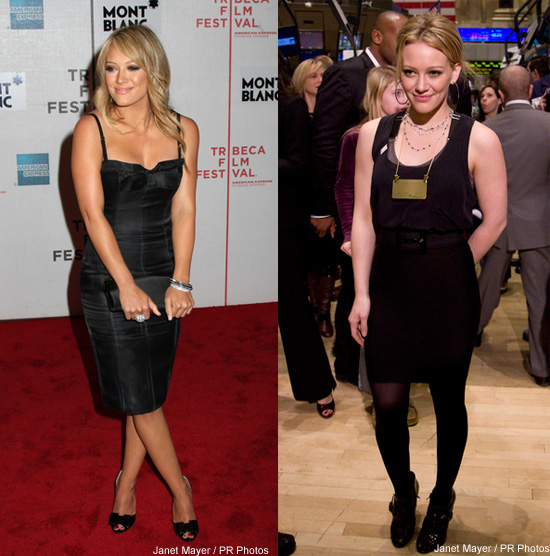 Hilary Duff is a very hip, young actress and singer who is extremely popular. In her early twenties, she was a teen sensation in recent years and still has a major impact on the younger set. Her style is one that many young girls want to copy. They want to look as cute, trendy and sexy as their favorite star. The singer-songwriter, who has also had great success with acting, is in high demand and has had her own line of clothes, her own fragrance and is still branching out.
In order to dress like Hilary Duff, a great place to start is by learning about her style. The perfect place to do that is by checking out her official website. You will see lots of photos of Hilary and will get to see first-hand her style.
She is presently working with DKNY in order to co-design a line of women's jeans that have a sexy rock and roll look to them. Many of Hilary's greatest looks involve denim, so it makes sense for her to work with DKNY. These pants made with her style in mind are sure to help create a Hilary Duff look for anyone who is trying to achieve that. They are sure to epitomize the grown-up Hilary Duff.
Hilary loves layering and is often seen in jeans, especially form fitting ones. Vests and zip up sweaters are amongst favorites for layering. Hilary is big into accessories. She often uses scarves as a part of her outfits, as well as interesting metal belts and big purses. High heels are also a trademark in her sophisticated yet young, hip look. Big jewelry like heavy bracelets and large hoop earrings are also a part of a Hilary look. Metallics play a big part in her outfits also. A touch of glamour and glitz in whatever she wears is pure Hilary Duff.
For the more dressy outfits that Hilary Duff favors, you will fine both extremely long skirts and very short dresses. She is often seen in eye-catching red and gravitates towards form-fitting dresses for special events.
One of the most often seen items in Hilary Duff's wardrobe for casual looks is a printed T-shirt. Many of her tees have great sayings or designs on them. Many also have non-traditional necklines, like scoop necks and V-necks. In fact, if you are striving to dress like Hilary Duff, a great place to start is with a T-shirt wardrobe similar to hers. Get T-shirts in black, white and a variety of colors and adorn them with fun text using a variety of colors and metallics for a little flash.