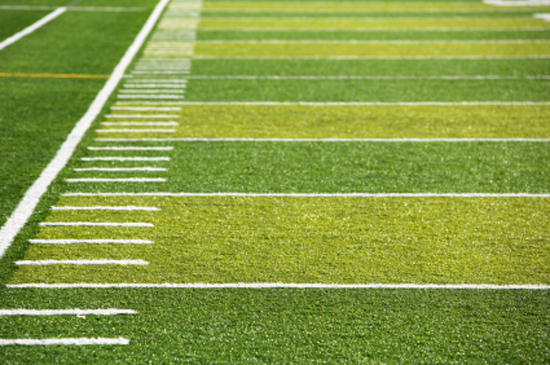 National Signing Day is the first day the graduating high school seniors can declare officially with a legally binding national letter of intent which college they plan to attend and play football for the following fall season. It is a huge day for college football fans. This day has been building with an undercurrent of great anticipation and speculation up to this point about where these players will head in the fall.  National Signing Day in 2010 is February 3 for Football, Field Hockey, Soccer, Track and Field, Cross Country, Men's Water Polo and on April 14 for Basketball.
National Signing Day is met with a lot of hype. Fans, players and coaches alike are pumped up and ready to tackle the next season. This is a day of positivity about what lies ahead. The focus is on new opportunities.
The best players from each high school football team are highly sought after and heavily recruited during their senior years. Coaches are relentless in their recruiting efforts of the top prospects. Some coaches have even been found to have been unethical in their tactics or taken illegal actions to gain talent for their team.
Universities fund recruiting programs heavily, pouring money into the efforts in hopes of luring in the best and the brightest future stars. Some coaches are said to be hired for their recruiting skills almost as much as their coaching skills. All of the year long recruiting process culminates in the excitement of National Signing Day once the players commit to a team and announce it to the world.
Fans across the nation are eager to follow the careers of their local hometown high school football heroes. National Signing Day gives cause for a celebration to honor the achievements of local star athletes. Some athletes hold actual televised press conferences to make their big announcements of their official intended school on National Signing Day.
Additionally, alumni and fans of college teams are always looking toward the next season. Fans get excited to find out more about these talented prospects that will become the newest part of their beloved team. For a team that lost a lot of graduating seniors, seeing who the new players are and how they might help to fill any talent gaps on a team, provides a sense of satisfaction and renewed hope for a winning season.
Athletes invite coaching staff, family and friends to be present in what may amount to their fifteen minutes of fame or be the start of a lifetime of fame and fortune. One of the most exciting aspects of this day is that you may be witnessing the very beginning of the makings of a superstar. Four years from now, you may be watching the NFL Draft to see what team this player will be headed to next.
Many people throw parties celebrating the National Signing Day announcements. No other sport features an event commemorating the signing of amateur athletes. Football is the only sport which garners as much viewing or support of the recruiting or drafting process. Some say National Signing Day is such a big deal to diehard fans as it gives them just one more day to celebrate the game and the team they love most.
Celebrate National Signing day and design a custom t-shirt to support your friend or relative on the big day.