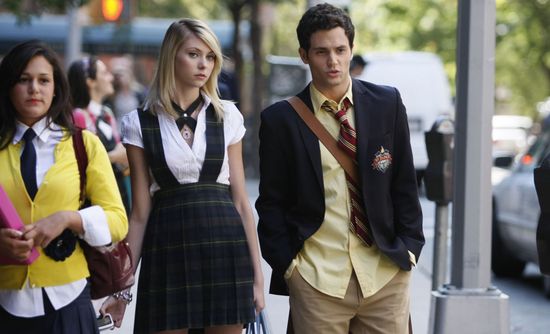 When going to school, there is a lot of debate about the best type of outfits to wear. There are many different people who will tell you what they think the best thing to wear to school is. However, how to dress for school depends on several different variables. Ultimately, the decision is yours and is a matter of personal preference unless you have a school uniform.
When you consider what to wear, find out about the dress code first. Some schools are stricter than others and some won't allow halter tops or even shorts. Some schools won't allow t-shirts with words printed on them and others that allow any belly to be revealed at all. Also remember that teachers will treat you differently depending on what you're wearing, no matter what they might tell you. If you are dressed inappropriately, you may find that some teachers aren't as accommodating when you need them to be.
Casual clothing
No matter what the dress code, most students want to dress as casually as possible. If you dress up each day, you risk being made fun of by the other students and maybe even the faculty. T-shirts are generally the uniform of the school years in most schools. Just make sure your T-shirt doesn't violate any rules because of vulgarities or being too short.
Along with your T-shirts, make sure you have plenty of pairs of jeans. Jeans don't have to be boring, however. You can get jeans in different colors, with different wash styles, or you can rip them up for a new statement if your school will allow it. You can wear baggy jeans for a casual statement or skinny jeans for one that says you are more fashion conscious.
A skirt or a pair of slacks can also work well for a casual look. A long skirt won't impede movement that much, and a pair of dark blue slacks can be just as casual as a pair of jeans when worn with a t-shirt.
Shoes
Most people where tennis shoes or sandals to school, but don't let that be the only thing you ever wear. Wearing one or two different pairs of tennis shoes everyday can get boring and can feel uninspired. Don't be afraid to wear flats or boots to school occasionally. Flats are almost as comfortable as tennis shoes. Boots, after they are worn in, can be every bit as comfortable. Mix up your look up by adding a pair of leather boots to an outfit occasionally.
Accessories
Accessories are a great way to individualize your look. Don't be afraid to experiment and play with different accessories. Try out different combinations of bracelets, earrings, necklaces, watches and hair accessories. You may find that love wearing five bracelets and that may become your signature look. Or, you may find that one simple necklace is plenty of jewelry for you.
Handbags are another way to show off your individual style to matter what the dress code. For the fashion conscious, choose a designer bag. For the vintage chic crowd, choose a vintage handbag from a thrift store. For the creative types, individualize one yourself with fabric markers or by sewing your own handbag.