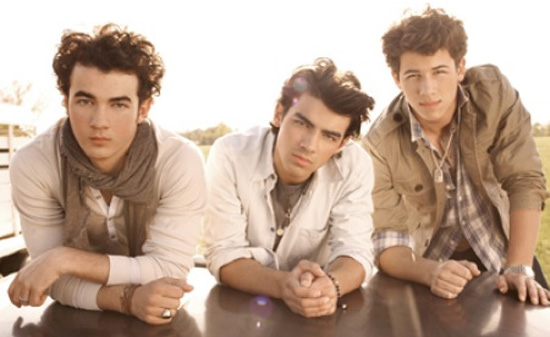 Congratulations are in order! You have scored tickets to one of the hottest acts on the planet right now — the Jonas Brothers! These smokin' hot guys from New Jersey are also amazingly talented, so it is no surprise they were recently nominated for Best New Artist at the 51st Grammy Awards. The brothers' upcoming world tour will give the most devoted fans from around the globe a chance to see what's made them so popular, so if you're still waiting for a ticket, don't worry. There will still be plenty of tickets up for grabs!
When you are trying to decide what to wear to a Jonas Brothers concert, first decide if you want to dress up or go with a more casual look. Concerts can be kind of tricky in this area. You will probably be standing for most of the time, which could mean you will be standing for several hours from the time you get into the gates until you get back to your car. So it's a good idea to wear clothing and footwear that is comfortable. But to catch the eye of Joe, Nick or Kevin, you will also need to wear something that stands out a bit, and a white t-shirt and shorts probably won't do that (unless the t-shirt says something really cool).
•    If you are thinking about going with a more casual look, you could buy a Jonas Brothers t-shirt from their website. This is an easy way to show your love for the boys and look great while doing it. On their site you can find lots of cute babydoll shirts and tank tops with really cool JB graphics, and it's all the same stuff that is available at their concerts (except you don't have to stand in line!)
•    If you don't want to look like everyone else, then you should consider a more dressy look. Maybe you could wear a pretty sundress with a t-shirt under it, or a sequined top with skinny jeans. Don't wear clothes that show too much skin though.
•    The shoes you choose to wear are also very important. Don't even think about wearing heels, because your feet will hurt the whole time and you won't be able to enjoy the show as much. Sandals are OK, but you might get your toes stepped on. Sneakers are a good choice, maybe Vans or Converse. Boots will probably be too uncomfortable after a while.
•    Don't wear a short skirt or something that will get flipped up easily. If you have a short skirt that you really like, wear a pair of shorts underneath instead.
•    To look really unique, try creating your own shirt to let Nick, Kevin and Joe know how you really feel about them! Use your imagination and come up with a totally creative design. Joe says he likes girls who dress differently.
•    Wear clothing that won't show dirt and sweat easily.
•    If you will be meeting the Jonas Brothers (you lucky thing), pull out all the stops! Wear your very best outfit, and show them your real self without getting too crazy. No one likes being drooled on.
•    Have the most amazing time!