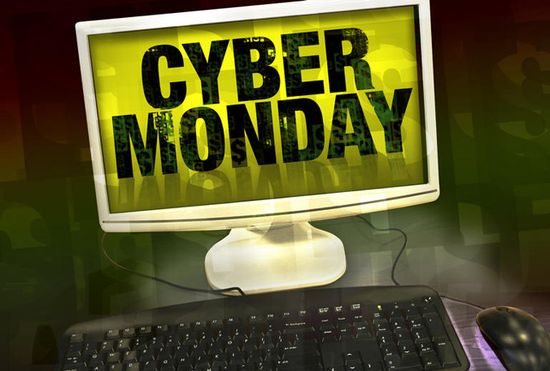 Cyber Monday
The term, 'Cyber Monday' was coined back in November of 1995 to describe the vast amount of people who logged online the day after Thanksgiving to do some pre-Christmas shopping. In recent years, the Friday after Thanksgiving, more commonly known these days as Black Friday, has been touted as the busiest shopping day in the year and businesses around the country offer sales and hot deals to encourage shoppers to get up early and spend money in their store, buying their good. Cyber Monday was the result of a clever marketing ploy developed by an association representing online retail stores to give them a sales boost.
Advertising execs promoted the idea that the Monday after Thanksgiving was the absolute best day for online shoppers to get in on specials, and of course, limited deals. Promoting the idea of shopping for Christmas without ever having to leave the house is appealing to many holiday shoppers. So, in essence, Cyber Monday is a direct rebuttal to Black Friday, yet both benefit retailers. Black Friday was so coined because it is the hope of every storeowner that he comes out ahead, or 'in the black' for the holiday shopping season. The phrase seemed to stick. Promotions for online shopping hit the media through print, television, and radio and Internet ads, encouraging people to save time and effort with their holiday shopping by purchasing items online. Still, Americans seem to enjoy shopping for the holidays, and the experience of actually going to malls and mingling with people, hearing the Christmas music playing over loudspeakers still draws millions every year. While online shopping may fill a gap here and there in the shopping lists of Americans, online shopping will more than likely never replace the traditional store to store shopping that has been observed and enjoyed by American citizens since the beginnings of our country. While marketing firms and ad companies promote Cyber Monday these days, oddly enough, many retail merchants do not. Special deals and incentives are practically nonexistent with most major online shopping venues.
Cyber Monday is neither a holiday nor a national observed day for most Americans, and it is probable that many aren't aware of its existence. However, many Americans are, and the rise of Internet users continues to rise, making it very likely that online shopping will also continue to increase. Many Americans who live in rural areas benefit from online shopping, especially when bad weather is added to the mix. However, if online retail stores aren't willing to offer special deals and incentives to continue to drive traffic to their websites, the major efforts of marketers to promote Cyber Monday will likely go unnoticed.
Cyber Monday is still in its infancy as American holidays go, and while it's not a holiday in the traditional sense of the word, it does reflect the American consciousness in relation to culture and habits. The dawn of the 21st Century has brought billions of Americans into the cyber-age, willingly or not. Physical retail store owners are more than likely going to have to compete not only for walk in clients, but also to design and launch websites to cater to the needs of internet shoppers, who can be much more demanding than a physical shopper. After all, if an Internet shopper isn't satisfied with something, they can leave with the click of a mouse. There is no placating a customer when shopping online, and retailers have to remember that when designing promotions for Cyber Monday.
Whether Cyber Monday is an officially recognized day or not, the trend toward Internet shopping will continue to grow exponentially. It would stand to reason that online retail storeowners join in on the move to offer holiday shoppers the best deals around when it comes to kicking off the Christmas shopping season.