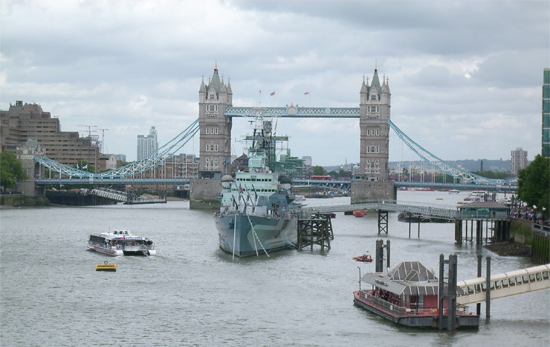 As the old saying goes, 'When in Rome do as the Romans do.' Well when you are planning on visiting England you should know how to dress so that you don't stick out like a typical American tourist. It is important to note that many people in England get their sense of style by watching the starts of television and screen. That being said the fashion is one that tends to change on a fairly regular basis.
Here are some tips to help you decide what to wear when you are in England:
•    Loud colors: In England the colors of choice seem to be loud and bright. Many countries overseas like to stick with the darker and drabber colors, but England isn't one of them. Yellows, purples, blues, and reds seem to be a favorite among many the locals.
•    Wild design: This is especially for the woman. Don't be afraid to go with a totally wild and outrageous design or pattern. Many people in England sport styles and patterns that may be considered to over the edge here in America, but over there it is just another day in the life of England.
•    Get a good coat: It seems that everyone over in England has a coat on them most of the time. These coats can range from a sports jacket to a nice half-coat, or even a leather jacket, but they are almost always wearing them.
•    Shoe wear: Men tend to gravitate towards the boot look or the low top sneaker look. Their low top sneakers that they like are the same style as the low top Converse that can be found at almost any store right here in America. Women like to wear a lot of closed toed heels that are a variety of wild colors.
•    Scarves: When it is cold out it is very common to see both men and women sporting scarves. These scarves will serve two purposes. The first will be fashion and the second will be function by way of helping to keep the person warm.
•    Accessorize big: Women in England like to accessorize in a big way. They will wear big hanging necklaces and flashy jewelry. They also tend to cut their hair on the shorter and wilder side these days.
•    When in doubt: A great rule of thumb for anyone about to visit England is to pack lightly and bring some extra money. This way you can check into your hotel and then hit the streets and get ideas on how to dress by seeing what the locals are all wearing. Keep in mind that one region may dress a bit differently than the others so if you are planning on visiting more than one area in England than you will not want to spend your entire bankroll on the first day.
The good thing about dressing in England is it seems to be all about fun. The styles and colors over there are wild and vivid and allow for a great deal of leeway when choosing what it is you want to wear.