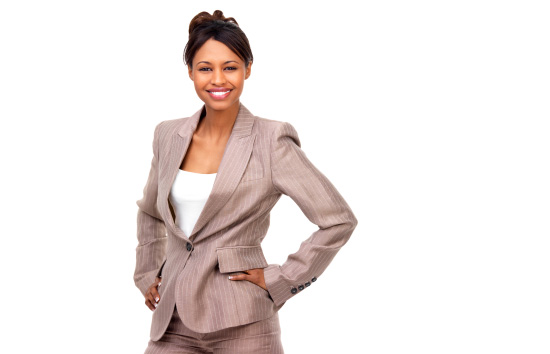 Fashion writers and other journalists are constantly writing articles about the style of certain celebrities. They like to analyze exactly what they are wearing and why it works so well. You'll even find countless sources that provide information on where you can buy clothes to recreate the look of your favorite stars. However, often when we do try to get the same look, we are disappointed. It doesn't look nearly as good on us as it does on the celebrities we watch. It's not all about good looks. It is about working with your body type and choosing clothes that enhance your assets and downplay your negatives. Celebrities usually have stylists who help them do just that. The average person needs to do it on her own.
One of the most common issues that many regular people have is that they are not as tall as many of the celebrities and models who make clothes look so good. However, if you are vertically challenged and want to look taller, knowing how to use the right clothes to your advantage will help project the look you want. You can look taller with a little clothing magic.
To look taller in your clothes, you need to start with a solid line from head to toe. That means you should wear the same color or at least similar shades both on top and bottom. This will help you look slimmer and taller because the visual line of your body will not be cut by a contrasting color. The uninterrupted visual line is very important when striving to look taller.
Stripes are another very important tool to use in making yourself look taller. Choosing to wear vertical stripes will give the illusion that you are actually taller than you really are. Keep the stripes thin if you want to look taller and thinner. Wide stripes give you a look of added weight. Stay away from horizontal stripes. They make a drastic visual cut in your height. They also make you look heavier than you really are. Pin-striped pants are a great way to make your legs look tall and thin.
Add real height to your silhouette by wearing high heel shoes. This extra height will make you feel taller and encourage you to stand up straighter so you look taller than usual. Wear shoes that are the same color as your pants to keep that visual line going.
Avoid wearing patterns and belts. Make sure your clothing fits well and is not too tight. If it is too tight, it is distracting and disrupts the visual line of the body. Steer away from pants with cuffs also.
By using the tips provided here you will be well on your way to creating a visual illusion of height with your clothing. By working with what you have and camouflaging what you don't have you can easily look as great as many of the celebrities out there without being a carbon copy of them.