Another celebrity was recently spotted wearing an Obama T-Shirt. Well actually, I am not sure if this person really qualifies as a celebrity but…Kim Kardashian was seen wearing a t-shirt with the phrase "Obama is my Homeboy" walking around LAX.
Kim is a American socialite, television personality who is also known for a leaked "home video". While I don't think that Kim is giving Obama the extra edge from her support anytime a celebrity or person of interest wears such a shirt it does bring extra attention.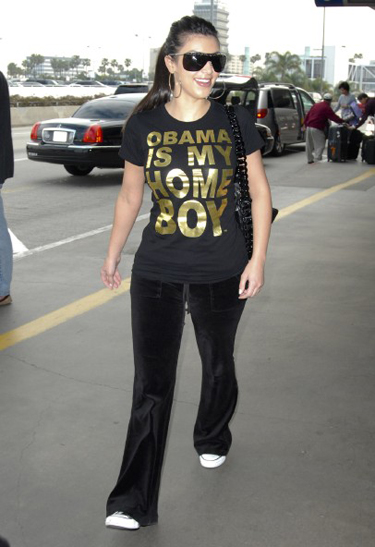 This is not the first time Kim has been seen wearing an Obama t-shirt. Back in June 2007 Kim was photographed wearing an Obama for Change t-shirt.