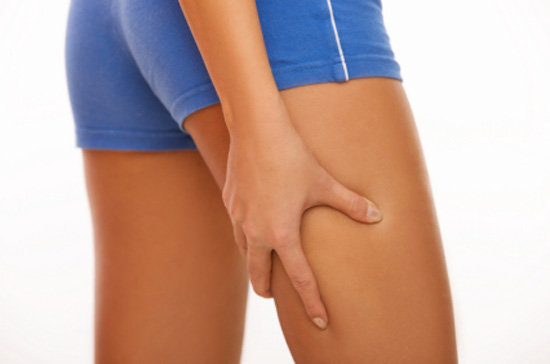 It is estimated that cellulite affects 90 percent of women today. Cellulite can be embarrassing as it is sometimes referred to as 'cottage cheese' or 'golf ball' syndrome, but that doesn't mean there isn't something you can do about it. While it should be noted that there is no 'magic pills' or special cellulite reducing creams that work, there is something you can do to hide cellulite when you are out and about.
Just because you have cellulite doesn't mean that you have to show it off to the rest of the world. Here are some ways to hide the unsightly stuff and still look great:
•    Pants and jeans: Tight is not your friend. Don't try to squeeze yourself into a pair of pants as this will not be flattering to your figure and will actually help show your flaws instead of hide them. You should also be sure to stick with darker colors as lighter colors not only show off cellulite better, but also have a tendency to make your legs look bigger than they actually are. With jeans be sure to get a loose fit instead of a tight fit and leave the hip huggers alone. Avoid skinny jeans at all costs, as bigger legs just don't look good in them.
•    Shorts: Everyone longs to wear a cute pair of denim short shorts, but having cellulite makes this nearly impossible. Instead try wearing a cute pair of carpris or bermuda shorts. These types of shorts will give you the comfort you want and the coverage you need.
•    Skirts and dresses: When wearing skirts and dresses go for ones that are on the longer side as opposed to the shorter side. This doesn't mean that they have to go down to your ankles, but wearing a skirt or dress that goes down to the top of your calf will hide all your cellulite and still have you showing off some skin.

•    Beach wear: Simply putting on a one piece is no solution for trying to hide cellulite. These days there are many bikini combinations that are designed with you in mind. Of course you will want to stay away from regular bottoms and thongs, but you can still get a bikini, just get one that has swimmers shorts or bikini shorts. If you insist on a regular bikini bottom, you can get a bottom skirt that compliments your suit and hides your cellulite as well. There are also a number of wraps that can be purchased that are both fashionable and feasible for hiding cellulite. These are especially nice for the times that you don't want to go in the water but you do want to stroll down the beach.
Having cellulite can be a pain, but it doesn't mean you can't look your best. You are not the only one that has cellulite but that fact shouldn't stop you from trying to hide it if that is your desire. If done properly it is possible to look great and cover up the cellulite that you don't want anyone else to see.