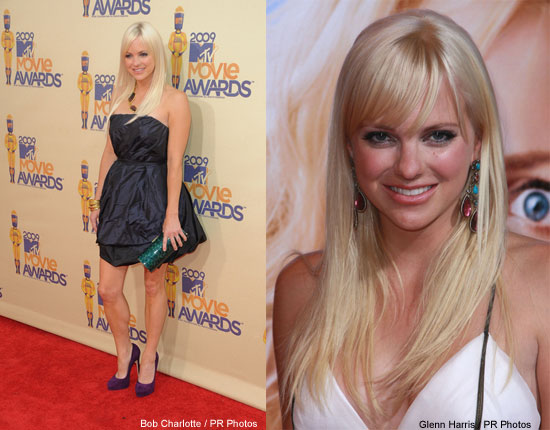 Anna Faris is an eclectic dresser who embraces a wide range of styles. Her many event and photo session dresses reflect a number of interesting looks that all fit into her cute and youthful look.
Dresses
One of the most obvious things about Anna Faris' style is the style of the dresses she wears to her many movie premiers and other Hollywood events. Her dresses are always fun and unusual compared to many of the other dresses making the rounds at these events. Instead of the tiny, figure-hugging dresses that people are used to seeing on actresses, Anna Faris often chooses dresses that are large and loose fitting.
Some of her dresses have puffy skirts that make her waist look small by comparison. Some of these dresses are high waisted, but she has also been seen in drop-waist dresses. If you look for an Anna Faris' dress, look for one that has plenty of fabric. A dress that is puffy and made with lots of fabric is the perfect way to get that Anna Faris look.
Many of Anna Faris' dresses are either strapless or that have an asymmetrical top portion. She has worn several dresses that have only one strap. To get her dress look, find a dress that is in one solid color. Anna Faris almost always wears a solid-colored dress that fits loosely and that is worn with an interesting choice of shoes and jewelry.
Shoes
To get a complete Anna Faris look, wear shoes that don't quite match the dress you are wearing. One of the unusual features about her style of dressing is that she often chooses shoes that are a contrasting color to her outfits. With a black dress, chose purple high-heeled pumps to get her look. With a purple dress, choose red pumps. With a red dress, wear gray heels. These are all perfect Anna Faris looks that will definitely get noticed.
Anna Faris has been seen many times wearing Christian Louboutin shoes. She prefers close-toed shoes that have a little bit of detail on the side. Look for shoes that have a bow or other styling details on the sides. She wears her Louboutins in every color and to just about any occasion.
Sometimes, Anna Faris will pair a short pair of brown boots with one of her outfits. To get her look, wear calf-height brown leather boots with a short skirt or a knee-length dress to add a little fun to your outfit.
Jewelry
Anna Faris isn't afraid to mix and match different styles and colors of jewelry. She often mixes silver and gold pieces together, wearing silver earrings, gold bracelets and a gold necklace. If you want to dress like Anna , don't worry about matching your jewelry- just wear pieces that you like and that you feel comfortable in. Wear two or more necklaces if you wish, and wear earrings that are as large as you like. Anna often wears more than one necklace and has been photographed in several pairs of very large earrings.