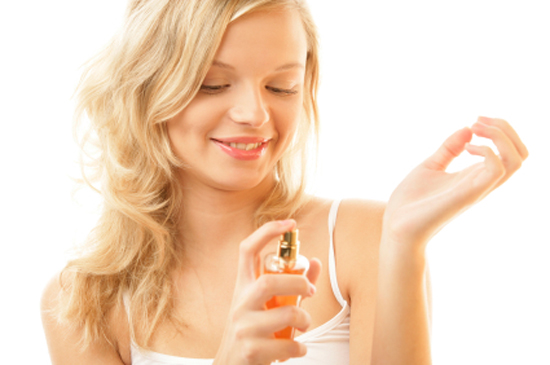 Perfumes are a wonderful way for people to add a special touch when they are getting dressed. Many people feel completely naked without perfume. For many individuals, their perfume is their signature and one of the must-haves before they are ready to leave home. With such a wide variety of perfumes on the market, there is literally something for everyone. Perfumes come in a mesmerizing blend of different scents and colors and have fascinating chemistry behind them. Despite the sexiness and complexity of perfumes, one simple thing remains as an issue for many people. Perfume stains clothing.
While we are always told to put on perfume while naked and let it dry before dressing, many people forget or neglect this advice. This means that countless individuals are left battling perfume stains when laundry time comes around. Knowing how to remove perfume stains will be a blessing for you if this is something you commonly have to deal with.
If you see that you have gotten perfume on an item of clothes, remove it right away and start stain removal techniques immediately. Getting to any stain as soon as it happens is the absolute best way to have a fighting chance at getting rid of it.
If the fabric of the item is silk, rayon or acetate, rinse it in water if it is indeed something that can be washed. By holding the item in cold running water you should be able to get rid of much of the stain. If some remains use glycerin and gently rub it into the spot. Rinse it again with more cold water. If you have still not completely gotten rid of the spot, use a weak solution of white vinegar and water. However, you should be very careful when using this type of solution. You may also want to pretest a hidden portion of the garment to check for color fastness. Rinse again with cold water before washing the item as usual.
If you have perfume stains on most other fabrics like cotton, linen, nylon, acrylic, wool, polyester, olefin and spandex, you will want to use a different stain removal method. Using a cloth that has been dampened, gently dab at the perfume stains to remove them working from the inside of the stain outwards. Be sure to place something absorbent underneath before you begin. Once the stain seems to be gone or at least, diminished, rinse the item in cold running water. Repeat the process until the stain is completely gone. If it continues to remain and the fabric is not acrylic, you can place a pad of rubbing alcohol on the stain to absorb it. It should soak up the stain and can be replaced with clean pads as necessary. When stain is gone, rinse well with water and wash as usual.
By knowing these top tips for getting rid of even the most stubborn perfume stains, you can feel confident in applying your perfume of choice, even if you've already dressed.