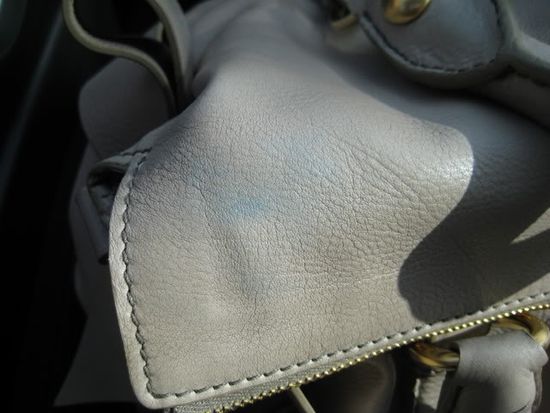 Leather is a rich, supple material that most people simply love to wear. It makes for warm yet stylish coats and jackets. It offers the most comfortable footwear possible. It makes jeans, skirts and even shirts that are sexy, protective and eye-catching. However, leather is a material that needs to be treated gently and cared for properly. You cannot simply toss leather into the washer and dryer. For this reason it is very important to understand exactly how to treat stains on leather and properly take care of it.
While leather is a very durable material, it needs to be cared for if it is to last. One of the things you must do is to treat the leather so that it remains soft and supple. You should also apply a commercial protectant to your leather clothes and accessories to keep them from becoming stained. Protection is the absolute best way to avoid having to deal with stains on leather at all. However, if you are unlucky enough to have to deal with stained leather, there are some specific tips that can greatly help you, depending on the type of stain you encounter.
If the stain is ink, you can easily tackle it with hair spray. Be generous in spraying hairspray onto the area. Blot the stain with a paper towel or rag that will be able to soak up the ink as it dissolves with the hairspray. Do not use the same part of the cloth twice because you will risk transferring the ink back to the leather. If you are unsuccessful, treatment may require a professional leather cleaner.
If the stain is from something greasy, you can start by lightly dabbing at the stain with an absorbent cloth in order to soak up extra grease. When this is done, put talcum powder on the spot and let it sit there for about 4 hours. Simply dust off the powder after the time has elapsed and the grease should be gone with it.
Gum stains can be removed with ice and heat. The first course of treatment is to hold ice cubes in a plastic bag to the gum to make it as hard as possible. You should be able to pull off much of the gum this way. If any remains, heat it up with a hair dryer and use a clean cloth to remove the residual traces.
Salt stains are a common problem for leather wearers in the north during the winter. To remove such stains make a solution of vinegar and water, with a 3 to 1 concentration. Put this solution on a clean cloth and whisk away salt stains.
Water stains are very common stains for leather. The best treatment is to simply let the leather completely dry out and apply a leather conditioner to make it look its best. Do not use any heat source to speed up the drying process, let it happen naturally.
If you have some great looking leather that you enjoy wearing, sooner or later you will be faced with stains you need to get rid of. Keep these valuable tips nearby and save the cost of pricey professional leather cleaners.