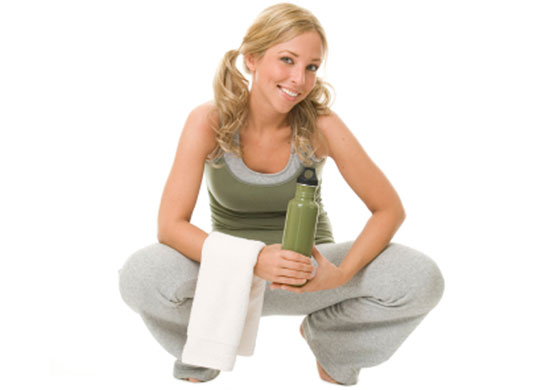 Despite their rather lackluster appearance, it's hard not to love a good pair of sweatpants. Nothing is better for lounging around the house on a cold day, when you just want to be comfortable after an entire week of squeezing into tailored suits, trousers, pantyhose, polished shoes and other professional ensembles. Sweatpants were originally created for use with sports, but their loose fit and comfy materials have made them a casual staple. The elastic band at the ankles is what distinguishes classic sweatpants from other types of athletic pants. This keeps body heat in, but the fabric is also cooler than most so an athlete doesn't get overly hot.
Windpants are a variation on sweatpants. They are made from lightweight nylon or polyester and shield the body from wind. Sometimes windpants are lined with a cotton liner, making them a bit warmer. The classic windpant makes a "swooshing" sound when the person walks.
In recent years, classic sweatpants and windpants have been replaced in popularity by "fashion pants." The main difference between sweatpants and fashion pants is the elastic band at the ankle; sweatpants have them, while fashion pants don't. Fashion pants are perfect for those who like the comfort of the athletic look but still want to appear fashionable. They often include a matching jacket or hoodie to complete the look (together referred to as a track suit). Designers such as Juicy Couture and Dolce & Gabbana have turned fashion pants into a hot ticket item lately, splashing their logos across pants and jackets of every color.
As with any wardrobe item, it's important to know when to wear sweatpants and when to leave them in the drawer. There's nothing worse than seeing sweatpants at a nice restaurant, or (even worse) at the office on Casual Friday. Follow these rules to ensure that this super-casual look doesn't go super wrong.
1.    Wear sweatpants at the gym, or for a game. These are obvious places since that's what they were made for. You'll probably look a bit out-of-place on the basketball court without a pair of sweatpants.
2.    Wear them for sporting events. Similarly, if you're a spectator at a sporting event where sweatpants would be worn by the athletes, it's probably OK to don them. They'll look even better if they're worn in your team's colors, or have a team logo.
3.    Wear the right size. Nothing looks worse than a too-baggy pair of sweatpants that makes you look four sizes bigger than you are. Conversely, sweatpants that are too tight will showcase every unattractive bump and lump on your body. Not a good thing.
4.    Never, never, NEVER wear sweatpants at the office. Did we mention never? Sweatpants are never appropriate for the office, no matter how neat they are. We don't even advise wearing a fashionable track suit unless you work in a super-casual environment. If you're uncertain, leave them in the closet until you see someone in management sporting the same style.
5.    Tracksuits for running errands. We would advise against ever wearing traditional sweatpants out of the gym, especially ones that are too baggy. Instead, go with a more flattering tailored track suit in a pretty velour fabric.