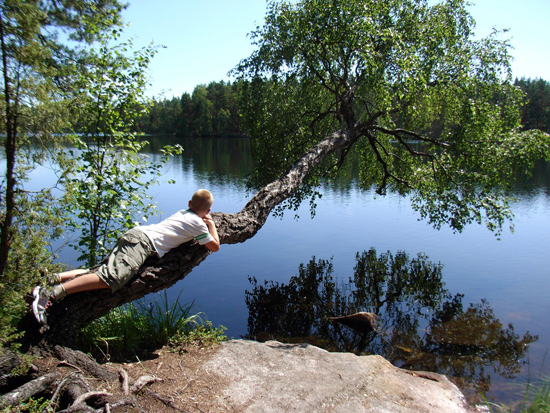 Summer brings to mind hot days, relaxing by the beach, cook-outs, vacations and more. There is music that reminds one of summer. There are summer books, summer meals and summer drinks. The favorite season of so many, summer takes on a life of its own. Even if we never really take a vacation away from home, summer brings a break from the ordinary routines of the rest of the year. We are more likely to get outside, socialize and have fun. Knowing what to wear in summer will help you get the most out of your favorite season.
Dressing for summer is always a matter of choosing the right outfit that will keep you cool, but will also keep you covered. Shorts and a T-shirt are always a great casual option, however the length of your shorts in something to keep in mind. If you have a great figure you may get away with wearing shorter shorts. However, for the most part, you should keep your short shorts for trips to the beach, hanging out with friends and doing things around your home. The same rule applies for halter tops and crop tops. If it reveals too much skin, you need to limit where you wear it. Long shorts like Bermuda shorts are a great compromise and can be worn in many places.
It is absolutely a necessity in the summer to have a great looking bathing suit. If you don't wear it often, check it at the beginning of the season and periodically to make sure it is still in good shape and still in style. Invest in a matching cover-up for modesty's sake.
For a casual but more dressed up look, Capri pants are essential to any summer wardrobe. Capri pants are even available in men's versions now. Pair capris with a dressy T-shirt or shirt and a nice pair of sandals and you have an outfit that can take you to a restaurant, a party, the beach, church, shopping or just about anywhere.
Summer dresses are a fun addition to any woman's wardrobe. Light in color and texture, a summer dress is usually flowing and exposes the shoulders. It makes the woman wearing it appear to embrace summer. Such dresses are great for just about anything from a lunch out with friends to a party to a casual summer wedding.
For work, many businesses have a summer dress code. As with business casual guidelines, it is different for each company. Sometimes it may mean that you are allowed to actually wear shorts to work. However more often it means that professional business dress is less important during the summer months.
For formal events in the summer, opt for dresses in light fabrics and light colors. Carry a cover-up in case of over-zealous air conditioning. Match your dress with high heeled strappy sandals and you'll be ready for any event. For guys, light colored suits may be suitable for certain semi-formal events, while for others only the weight of the suit can lighten up.
Start working on your summer wardrobe today and let the possibilities unfold.