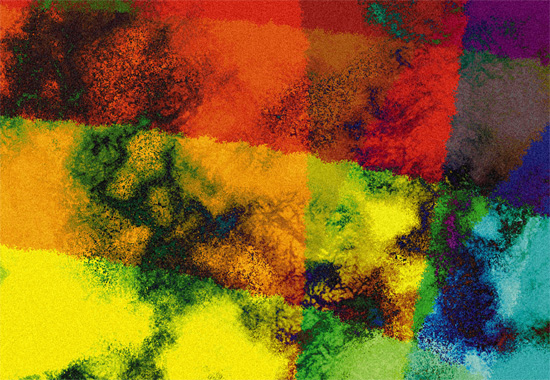 Artists are all about being creative. You might think that their need to leave their artistic mark ends with a canvas, a lump of clay, or a sheet of paper. This is not the case. You can spot an artist from across the street by the way they dress.
Artists tend to extend their artistic chops to every area of their lives, including their wardrobes. They can't stop creating, even if they try. Everything they touch, own, and wear becomes a medium of individual expression. It's the artist's way.
Take an artist's clothes for example. Artists always look like they just stepped off of some bohemian runway. Their clothes make a statement, whether it's politically, socially, or personally. The funky, unique style of an artist is craved by many, both artists and non-artists alike.
Artists manage to achieve that coveted style without breaking the bank. Yet they still look as if they only wear one-of-a-kind couture that would set you back a few bucks. However, just the opposite is true. Artists make the most out of what they have. They take ordinary t-shirts, jeans, pants and dresses and make them into something special. They use scissors, paint, and anything else they can get their hands on to turn that ratty old shirt into something spectacular. They don't call them 'starving artists' for nothing.
While artists love to make their clothing more unique by adding their own special touch, there are also other tell-tale signs of a person being an artist. If you know these things, you can do them too, in order to truly give the impression that you are an artist.
•    Forget about the details. Most artists do not spend time on seeking out jewelry to go with an outfit. They wear jewelry that is unique and stands out.
•    Quite often their outfits are un-ironed and have a thrown together look, because in fact they were thrown together. If you spend too much time on matching details, you will give away the fact, that you are not quite artist material.
•    Many artists wear dark colors and often are not quite in the right size. The starving artist look often means shopping in places like second-hand stores and vintage stores and choosing things with style. Sometimes they don't perfectly fit, but adjustments can be made.
•    Artists often tend to have a bohemian look to their clothing. Flowing outfits in a variety of colors are perfect for an artist look.
The most important part of dressing like an artist is letting your creativity show through what you are wearing. Whether you have a T-shirt, jacket or skirt, an artist is bound to change it to make it unique. Paint, adornments and rips help them to make it their own. Because they are not confined by the typical fashion rules, they will also mix and match styles, textures, fabrics and even fads to get something completely new.
Dressing like an artist is about being resourceful and using what you have. Let your imagination soar and create artistic outfits that are completely unique. Just remember to always be relaxed enough to get paint on your clothes.