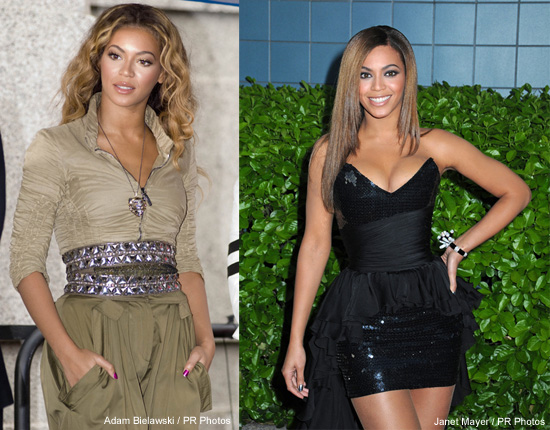 The singer and actress Beyonce is popular across multiple age groups and cultures. She is extremely sexy and can pull off a variety of looks and styles. Her style is directly influenced by her family. Her grandmother was a seamstress who was very talented and in high demand for her creativity. Beyonce's mother started two lines of clothing based on her mother's work. Beyonce's style comes from these lines of clothing. Sexiness and flash are hallmarks of her style.
If you want to dress like Beyonce, it is important to know as much as you can about her style. By checking out House of Dereon or Dereon and you will be able to get a good overview of the type of clothing Beyonce favors and what you can expect to see her in this season. In addition both sites give you the option of finding retailers in your state which carry her family's clothing lines. This makes finding actual Beyonce style clothing incredibly easy.
Beyonce favors deep cut v-necks on dresses and shirts. Heels are an absolute must. If you are going for a more casual Beyonce look, good-looking, tight, pressed jeans are a great place to start. Paired with some high heeled shoes and a cute top with the requisite décolletage, you will be ready for a high fashion look. Beyonce wears T-shirts often but always ones that have an interesting neckline. She is also not afraid of colors. You will notice that she loves bright colors and patterns and wears them well, but can also often be seen in elegant black or simple white.
A top tip to remember for anyone seeking Beyonce's style is that most of her clothing is form fitting and shows off her assets. Therefore, it is important to be in shape and be comfortable with the style of clothes you will want to invest in. Beyonce often wears shorts but they tend to be short shorts, showing off her great legs. Pants are usually tailored and form fitting. Dresses show off her great figure and often have a slit to show some leg and décolletage for added sexiness. Tight fitting leather is also often seen in Beyonce's wardrobe.
Beyonce loves her accessories and often carries fun interesting bags that are medium-sized to large. She favors metallics as accent colors and in her accessories. Gold tone shoes are common for her style. She is often seen in long necklaces and earrings of interesting design.
Like many stars, Beyonce's style is never boring. She wears a wide variety of different outfits and likes to keep it interesting. If you are seeking to dress like her, you can toss out the tired, faded crew neck T-shirts, anything that is loose fitting and definitely all your very casual outfits. Be prepared to sizzle every time you get dressed. To copy the Beyonce style means form-fitting clothes, sexy accessories and variety.