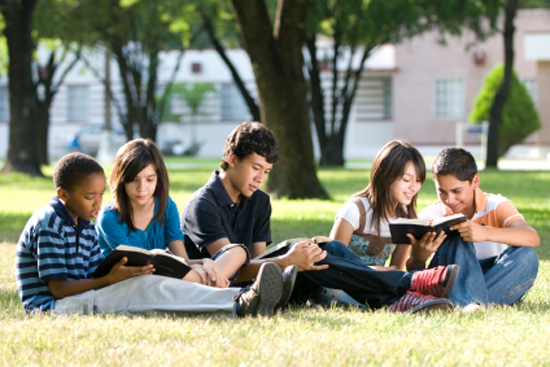 Seventh grade is a transitional time when elementary school fashions are no longer wanted and high school fashions aren't quite appropriate yet. For students in seventh grade, a nice comfortable, casual look that is age appropriate is easy to find with the right pieces.
Jeans are one of the easiest things to wear in 7th grade. They are casual, inexpensive and easy to find. When you wear jeans, they can easily be dressed up or made to look easy and casual to go with whatever look you want to portray. They can also be customized with artwork, patches or tearing to give them a customized look.
One of the best things about jeans is that any type of shirt or top goes with them. One of the easiest things to wear to seventh grade are t-shirts in your favorite colors and t-shirts that have pictures that you find appealing. These are easy to use to create your own special style that reflects your own interests and tastes. Dog lovers can wear dog t-shirts or shirts with dog patterns on them along with a comfortable pair of jeans Music lovers can wear t-shirts that portray their favorite bands.
The most appropriate footwear to wear in seventh grade is generally athletic shoes for boys and girls and occasionally flats for girls. When an outfit is dressy, a nice pair of flats finishes the outfit. Athletic shoes for every day use is generally the most comfortable and practical choice. With fitness classes and time outdoors to run around, a pair of athletic shoes comes in handy for keeping up with friends. Athletic shoes are also durable and can take a lot of use and still look nice.
When the weather is warm and if the school permits it, wearing shorts and
a t-shirt is a good way to look casual and stay comfortable in the heat. Denim shorts are very durable and go with absolutely anything, just like jeans. A short-sleeved t-shirt or one with cap sleeves is a nice summer look that will keep you fashionable every day.
Another nice look is khaki or tans pants in cold weather and tan shorts in warm weather. These shorts and pans go with a wide range of shirts, including neutral colors and corresponding prints. A pair of khaki pants and a white r black t-shirt is an easy look that can add new looks to your wardrobe while staying casual and fashionable. In warm weather, a pair of tan shirts and a white t-shirt will keep you cool as well as stylish.
Hoodies, a hooded t-shirt or sweatshirt, are very much in style right now. They can be worn along with your jeans and khakis and come in short or long sleeved versions. They also give you a little protection in case of rain or wind. These are a fun way to change up your wardrobe a little while wearing something practical and comfortable. For a fun look, try a short-sleeved hoodie over a long-sleeved t-shirt along with a pair of comfortable jeans.