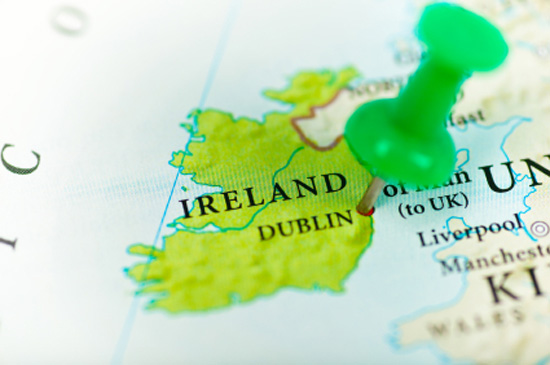 Ireland is a great place to visit and the people there are very laid back. Because of that the fashion there is also very laid back. This is great because it allows tourists to simply relax and pretty much dress the same way they always do but there are some things that you should know about how to dress when you visit Ireland.
Though Ireland is laid back and casul is alright here are some tips to help you in your packing for Ireland:
•    Pack light: Most places in Ireland that you will stay at will require you to lug around your own luggage so keep that in mind when you are packing. The more you pack, the more you will have to lug around. Besides if you pack lighter that gives you an excuse to go buy some authentic Ireland clothing to bring back with you.
•    Bring an umbrella: One essential piece of clothing in Ireland is a good sturdy umbrella. It rains quite often in Ireland and it is no fun being caught without an umbrella in hand. A good raincoat goes a long way too as sometimes it is too windy for an umbrella.
•    Think in layering terms: Even in the summer time Ireland can get quite cool so you will always want to layer your clothing. The mornings tend to be brisk so you can begin the day with the most amount of clothes on such as a shirt, sweater, and jacket. As the day warms you up you can then begin to remove some of the layers and then put them back on as the evening hits and it gets cool once again.
•    Bring extra in winter: During the cold months you will want to be sure that you have plenty of warmer cloths with you. Sweaters, jackets, hats, gloves, and even scarves. You should also never underestimate the power of a nice pair of thermal underwear. While you may feel a bit silly wearing them, they will keep you nice and warm.
•    Watch the water: The coasts of Ireland tend to be on the windy side. If you are planning on visiting these areas be sure that you have enough on to keep you warm.
•    Casual is ok: Remember that unlike many foreign countries it is perfectly acceptable to dress much in the same way you do right here in the United States. Jeans, sneakers, t-shirts and sweaters all fit the bill when it comes to Ireland.
It is important to note that even if it is hot outside the local pubs and restaurants in Ireland tend to be a bit on the cooler side as the air-conditioning is generally cranked way down. Always be sure that you have a light sweater or jacket with you at all times when visiting these local establishment and you will never be too cold.
Ireland is not only a wonderful place to visit; it is also an easy place to pack for. Just remember when you think Ireland; less is more.