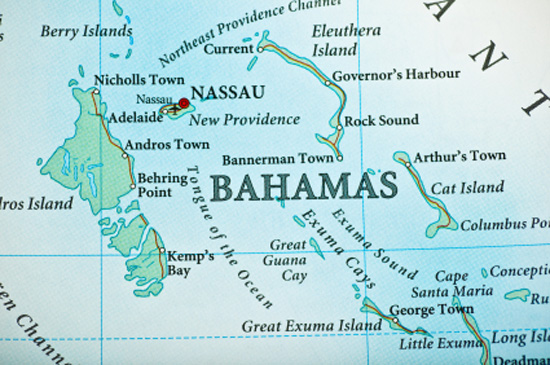 The Bahamas are the place to go if you are looking for great beaches, great nightlife, and a lot of rest and relaxation. A big mistake that many people make when visiting the Bahamas is that they tend to over pack. The Bahamas is a much laid back place to visit and when planning your trip there you should follow one simple rule; less is more.
Here is all that you will need for your trip to the Bahamas:
•    Shorts: The Bahamas are hot so bring a few pairs of shorts. Guys can always look great in cargos and gals can get away with short shorts if they can pull them off. If not, then go with a nice pair of carpris pants that will keep you feeling good and looking good as well.
•    Bathing suits: The number one reason that people visit the Bahamas is the beach. Bring your suit and be ready to get wet. Guys typically look great in a cool pair of board shorts and women can go about as bare as they dare. Be warned though, there are some nude or clothing optional beaches in the Bahamas so be sure you go to the beach you want.
•    Walk around wear: As tempting as it may be to wear your beach wear into the towns and local churches, don't so it. Some nice casual slacks made of cotton topped off with a nice button down shirt for guys and a fun skirt or dress for the ladies will do the trick every time.
•    Night wear: The Bahamas tend to be cooler at night so make sure you pack a light sweater or jacket. Some resort restaurants will require guys to wear a jacket and tie before entering so check with the place you are staying at beforehand to see if you need to pack these items.
•    Shoes: You'll definitely need your flip flops and a good pair of walking shoes as well. You're flip flops will come in handy at the beach and you will want a nice pair of walking shoes for all the window shopping you are bound to do as the Bahamas seem to have an endless array of shops and stores. Don't forget a nice pair of shoes to wear when you go out at night.
•    Sun block and bug repellent: Bring a good bottle of sun block and bug repellant with you as you will need both. For the sun block go with an SPF that is 30 to 45 as the Bahamas has plenty of sun to offer and anything less could result in a burn. Reapply all the time and don't be shy on the amount. You will use your bug repellant at night and thank yourself for bringing it as some of the bugs in the Bahamas resemble a B-52 bomber coming after you; well not that bad, but you get the point. If you happen to run out of either, don't worry, the Bahamas carry most major brands of both products.
Remember, when it comes to the Bahamas, pack to relax and go with no worries or cares.