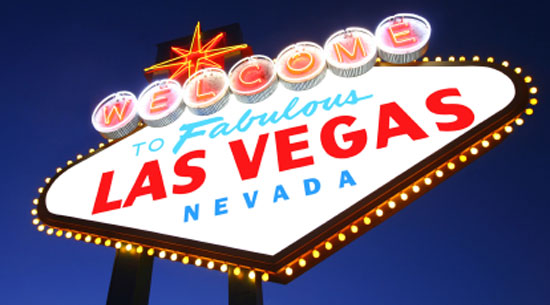 So you're on your way to Las Vegas, but you have no idea what to pack. In this legendary city, "cool" and "fun" are the only rules. You will have the opportunity to wear a variety of outfits, depending on the activities you will be enjoying. Many a tourist sports the shorts-and-tennis-shoes look, but for a true Vegas experience you will want to dress the part. Here are a few guidelines for planning a killer Vegas wardrobe.
•    The best part about Vegas is it gives you a chance to cut loose and shed your everyday image. What would be considered over-the-top anywhere else is typical in this town, so have fun channeling your inner fashion diva. Just about anything goes, and less is more (especially when it comes to clothing). It's not called Sin City for nothing.
•    For casual daytime wear, pretty dresses and short skirts are what many ladies favor for strolling along the Strip. Men tend to go casual, with a clean but cool look. Remember that summers are hot and winters are mild to cold, so pack for the season.
•    If you plan to walk the Las Vegas Strip, don't even think about wearing any footwear but comfortable shoes. And plenty of sunscreen. You don't want to spend the majority of your trip in a hotel room with your aching feet or sunburned skin.
•    Jeans and shorts are acceptable attire inside a casino, so long as you are clean and presentable. Torn or baggy looks are frowned upon. In the evening, the dress code rises a notch or two, and business casual or suits and ties can be seen.
•    In Las Vegas, you'll want to enjoy at least one of the many great shows. Daytime shows are always casual dress, while people tend to dress up more for the evening performances.
•    Every trip to Vegas should include at least one night of complete indulgence, so find that special outfit that blows everything else out of the closet. A classic Vegas night on the town includes a sexy dress for the ladies and a well-fitted suit for the men.
•    Before you leave to get your groove on in one of Vegas' hot clubs, be mindful that nightclubs and lounges enforce strict dress codes. Leave your sneakers, flip-flops, shorts and t-shirts in the hotel room, or you'll find yourself turned away at the door. A fashionable brimmed hat may be acceptable, but baseball caps are absolutely not. Dress to impress, and you'll find yourself in good company.
•    Some upscale restaurants also have a dress code. Suit jackets may be required for men at these establishments, so call ahead if you are uncertain. For buffets and other casual dining, the shirt-and-short look will do fine.
If you can't find the perfect look prior to your Vegas trip, never fear. There are tons of great boutiques to browse featuring the hottest styles.
•    Be comfortable, be you and have an unforgettable time!