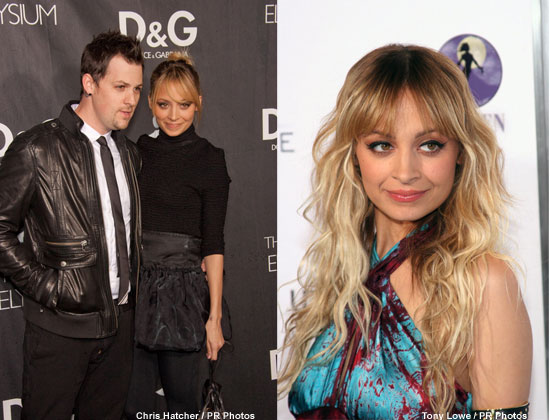 Nichole Richie's fashion style is very relaxed, flowing and young. She does not gravitate towards tight fitting outfits usually, but instead seems to like the oversized clothing look. Most of her outfits that she has been spotted in during the past couple of years are very casual and do not reflect her former party girl reputation.
If you want to dress like Nicole Richie, it is quite easy. You will need to add some staples to your wardrobe to begin. Nicole is big on leggings and oversized button down shirts. She is often seen in layered ensembles, therefore laying staples like solid color tees are a necessity for your wardrobe. Lots of black is also a wardrobe staple for the Nicole look.
Accessories of all types are a major part of getting a Nicole style going. She has long been recognized as being a forerunner in style especially when it comes to sunglasses. She loves her oversized sunglasses. However, now she has gravitated away from the ultra dark big round glasses and oversized aviator glasses have taken their place. No Nicole outfit is complete without big sunglasses.
Nicole wears a ton of jewelry and much of it is in geometric shapes. From necklaces to earrings to bracelets, she incorporates unusual, striking jewelry into her outfits. She even has her own line of jewelry. Nicole also tends to have an oversized bag with her at all times as a part of her personal style. This useful accessory has long been her constant sidekick even before she needed to bring it along for diaper changes.
Nicole has a major thing for unusual shoes. She sometimes opts for metallic heels, animal print pumps, out-of-the-ordinary sandals, platform shoes and high boots. These are just a few of the shoe selections she has opted for recently.
For a dressy look, Nicole tends to go for very long flowing gowns that sweep the floor. Often these gowns are sleeveless but the material of the skirt just seems to go on forever. Many of these creations are also in busy prints. Such dresses will definitely make an impact. While Nicole has transformed from party girl to a more mature, stylish fashion maven especially when it comes to dressing up and going out.
When you want to emulate a celebrity style, a great place to start is by researching his or her style online. You will inevitably find a ton of information on the star, her outfits and where to buy them. Pictures of a variety of different outfits will also help you get an accurate view of the star's true sense of fashion.
With a little research and a lot of shopping you can be on your way to successfully copying Nicole Richie's fashion style.