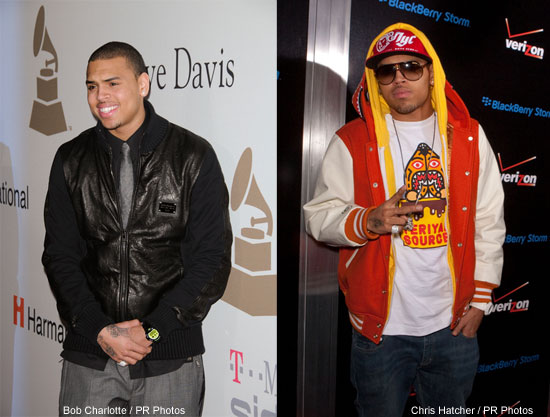 One of the things that Chris Brown is known for is his sense of style. His style is a mixture of new and old hip-hop style. To get his look, make sure that you borrow from old-school hip-hop style from the 80s.
Shoes
Some of the biggest indicators of Chris Brown's style of dressing are his shoes. The shoes he chooses are often brands and styles that were big with hip hop artists in the mid-80s. White Nike and Adidas were the big shoes among hip-hop artists then and they are making a comeback with them now.
Shirts
One of his favorite types of shirt is the hoodie. A white or black hoodie will go with just about everything, and they are comfortable to move and dance in. When you wear a hoodie Chris Brown style, keep them fastened up and keep the hood down. In addition to the white and black shirts, fill in your wardrobe with lots of hoodies in every color. He wears both bright and dark hoodies, plain and patterned.
Another one of Chris Brown's styles is to wear an intricately patterned shirt in bright contrasting colors. Choose a shirt that has zigzags or a lot of interesting shapes to get this look.
Baseball Caps
Wearing a baseball cap us a big part of Chris Brown's style. While he does wear them with the bill facing forward sometimes, he is more often seen with the bill facing backward. Make sure the cap fits tightly to make it look like Chris Brown's caps. He usually chooses baseball caps that have a logo on them to represent a sports team. Chose your hometown or favorite sports team and wear the logo proudly to dress in Chris Brown's style.
Jackets
There are several types of jackets that Chris Brown wears regularly. The first is a white jacket that is worn with a black shirt under it. To achieve this look, wear white pants with a white jacket and keep the jacket completely unfastened.
Another style of jacket is the thin leather jacket. These aren't thick leather motorcycle jackets but are instead plainly-styles jackets in a deep brown that are made from thinner leather. Wear this type of jacket unfastened and wear a patterned shirt under it and pair it with dark pants to get a real Chris Brown look.
Jewelry
Like any R & B or hip hop artist, Chris Brown wears plenty of jewelry. He favors very large necklaces and large, round earrings. Wear one necklace or two to get this look. Keep the necklaces short and don't put large pendants on them. Make sure the necklaces are gold.
His earrings are often large diamonds, but you can substitute a large crystal when choosing your Chris Brown earrings. If you wear bracelets, keep them to chains instead of bangle or cuff style. Like his necklaces, Chris Brown prefers gold bracelets to any other color. Wear two or three to make sure that your bracelets stand out from your outfit.