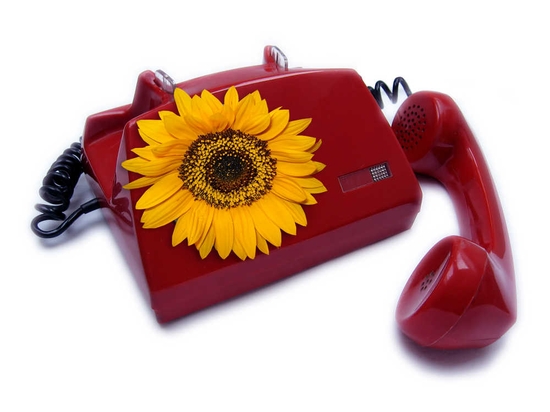 Appreciating Administrative Professionals Week
Every time you step into an office or place of business, you're more than likely to meet a secretary or receptionist who acts as a buffer between you, the customer or client, and the people providing services. It doesn't matter whether those services are medical in nature, or mechanical, someone has to be responsible for making appointments, keeping the books and taking phone calls while the service providers are busy doing what they do best: fixing your car, offering medical treatments or organizing your taxes.
Employers around the world, but most especially in the United States, would be hindered in their businesses if they didn't have an administrative professional taking care of all the little details of office management and financial records that they don't have the time, and on many occasions, the inclination, to do themselves. An administrative professional can be called many things; secretary, assistant, or virtual Girl Friday, but they all serve one purpose and that is to help the boss man run his business.
Administrative Professionals Week used to be knows as Secretaries Week, and is usually observed during the last week of April, while the specific day to honor all secretaries and office support staff is usually honored on the Wednesday of that week. Since it's early beginnings in 1952, employers around the United States recognize the efforts and support of their administrative staff and bestow various gifts upon them such as flowers, candy, and cards or even lunch on the boss. If an administrative professional is lucky, his or her boss will offer a raise and a day off work, but the day is meant to convey more than gifts and flattery. The day was organized as the result of the efforts of Harry Klemfuss, a post World War Two businessman, who realized that without secretarial support, most businesses would flounder. He encouraged employers around the country to recognize the efforts of administrative assistants, secretaries and clerks everywhere.
His efforts paid off, and the U.S. Secretary of Commerce, Charles Sawyer, first recognized the event. The day was observed during the first week of June in 1952, and labeled National Secretaries Day. In 1998, the name of the day was adapted to incorporate all fields of administrative support. According to the International Association of Administrative Professionals, anyone who "is responsible for administrative tasks and coordination of information in support of an office-related environment" are considered administrative personnel. Some employers appreciate their secretaries, office managers, executive assistants and office coordinators so much that they help to fund additional training for their employees in order to obtain college degrees or college classes geared to enhance and improve their skill levels. They also encourage, endorse and sometimes pay fees and dues for memberships in various organizations and unions as well as reimburse their support employees for special training in management, administrative and technology skills that will serve to improve their businesses and professional capabilities. Many employers also encourage, and pay for, their administrative personnel to attend seminars and conferences, in addition to workshops that will help them be better administrative professionals.
An administrative professional, no matter what they're called, serves a wide variety of employers in ways that can't be measured in flowers or lip service, though such mementoes of recognition are always appreciated. Administrative professionals represent a company or business, and are often the first person clients or customers see and have contact with. This first impression is vital to employers, and can earn or lose clients. As such, most employers recognize and appreciate the position their administrative staff provides for them and wholeheartedly support the event that's focused on their very important support personnel.