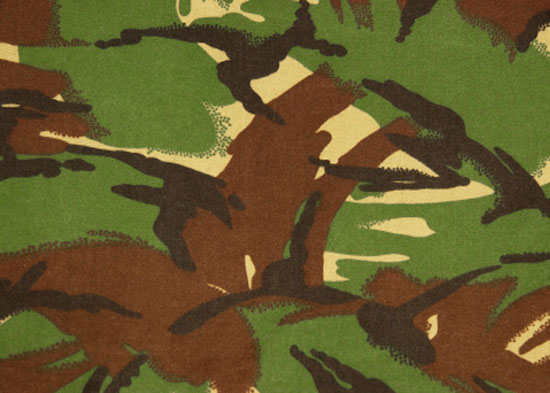 When you think about camo your mind probably wonders to the military and hunters. But camouflage is actually a quite versatile style that can be worn with a number of fashions that will have you coming off looking great.
Of course it all depends what it is you are wearing that is camo. You will obviously wear different garments with short, pants, and shirts that are sporting the camouflage pattern. Here is how you can tackle the camouflage look no matter what kind of camo garment you are wearing:
•    Camo shirts: If you are fond of wearing camo shirts them you need to get yourself some cargo pants. Cargo pants complement the look of a camo shirt very nicely and you can go with a couple of different colors too. Black will probably look the best but if that is not your style you can also go with a darker color green. Another option for camo shirts is a nice pair of blue jeans. Really the jeans can be any dark color you like and as long as you don't go too light in the color you should be alright.
•    Camo shorts: Camo shorts are being seen more and more these days and they too can be paired with a couple of different things. A black short sleeved t-shirt will look great with camo shorts and if you want to you can even wear a Polo style black collared shirt. If you are simply looking for an ultra-casual look you can always go with a black tank top.
•    Camo pants: Camo pants look good with a black or other dark colored t-shirt or a black or other dark colored long sleeved shirt. Camo pants tend to be a bit on the baggy side so stay away from shirts that have collars as they look a little too dressy for the camo pants. You should also stay away from button down shirts as typically you will be leaving your shirts untucked when wearing camo pants.
•    Shoes: The type of shoes you will want to go with will depend on what it is you are wearing that is camo. With camo shirts you can wear work boots if you are wearing longer pants. If you are wearing camo shorts, you can get away with a darker color sneaker or even flip-flops if you are simply going casual. Camo pants are paired perfect with work boots or black combat boots.
•    Hats: If you are wearing camo pants or shorts you can cover your head with a camo hat as well. However, if you are wearing a camo shirt, then you will want to avoid a camo hat and just go with a dark colored hat as the hat and the shirt being camo will not be offset by anything the way a solid dark shirt will offset camo pants and a camo hat.
When all else fails dress up in everything camouflage, but be aware that you will then look like a hunter or a soldier.